MAPerformance FK8 Honda Civic Type R Intake
FREE SHIPPING ON ALL DOMESTIC ORDERS $199+
The Perfect Intake for Your FK8 CTR.
Posted by Charlie Mayne, 13 April 2021
The BEST Intake for your FK8 Civic Type R.
When we first got our Honda Civic Type R, I was fortunate enough to be allowed to take the car out for about a week and spend some time with the car. As mentioned in some of our previous blog articles discussing this experience, I wanted two things out of the car primarily that it didn't have. One was different wheels, the twenties had to go. Secondly, the car just needed to be faster. So when I got to test our car with our MAPerformance Catback, Downpipe and Intake I was so excited to see and feel the difference.
I actually barely got to drive the car with just the Catback and Downpipe on, so I really got to compare the difference between stock and the FK8 with a more free flowing intake, and full exhaust. First impression, "HOLY INTAKE SOUNDS". Followed by a second impression of, "THIS IS WAY FASTER NOW - WE NEED A TRACK DAY WITH THIS CAR."
I don't have much else to say besides the intake gave the car all of the induction noises you want while also solving some intake efficiency issues you'd have with the stock intake at these power levels. I'll leave the full product description below as normal to provide as much info as you need on this intake. However, if you're interested in securing our all new MAPerformance Intake for your FK8 Civic Type R and guaranteeing that you get the chance to purchase one before they're sold out to the general public - then check out the spot above where you can enter your info for the opportunity!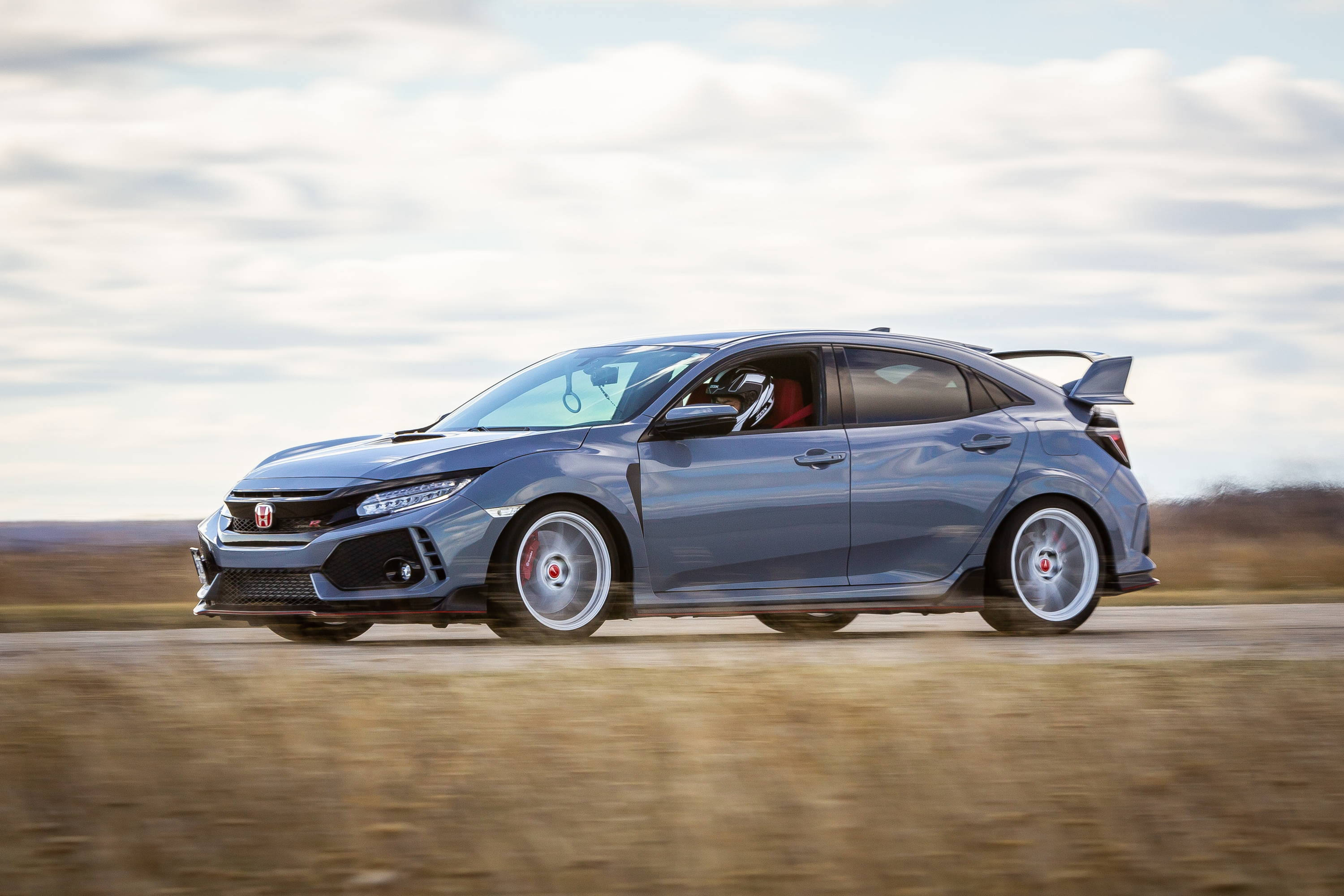 ---
Description
When we set out to make our MAPerformance FK8 Civic Type R intake we took our years of knowledge building performance aftermarket products and coupled that with the requests of our customers. With that, we knew we had to make an intake that not only performed but also looked the part! We started by mapping the area left when removing the factory airbox, and set out to design a semi-enclosed airbox that would protect the filter from the heat of the engine bay, but not restrict any flow. While utilizing the largest K&N filter we could fit, we designed a box and custom billet velocity stack to place the filter in the optimal position to create a swirl of air entering the box and allowing cool air to be pulled into all areas of the filter.
With this we were able to build a box that bolted in with no modification utilizing factory bolt locations, we then sealed that box to the hood and utilized the factory air box inlet to feed the box with cool air. From the box and velocity stack, we then feed our in house TIG welded 304 Stainless intake tube that creates a smooth transition, that matches the size of the factory MAF housing and feeds the factory cast turbo inlet.
This whole package has a unique look, utilizes the highest flowing components we can fit into the factory allotted area decreasing restrictions, increasing airflow, and adding that ever needed intake volume missing from the factory intake!
If you are looking for an intake that will work now, and grow with you as you modify your FK8 for years to come, look no further than our MAPerformance FK8 Civic Type R intake.
---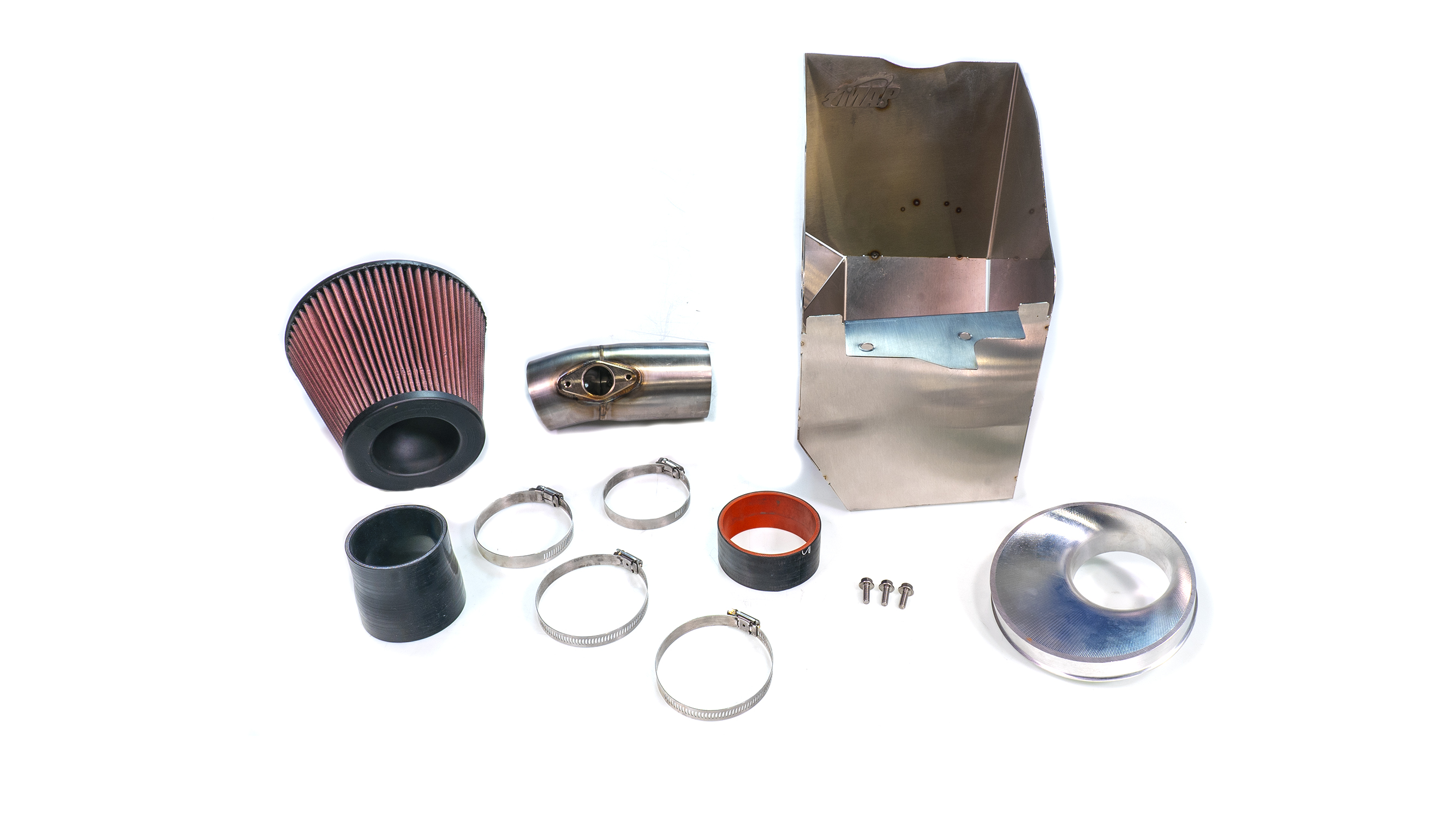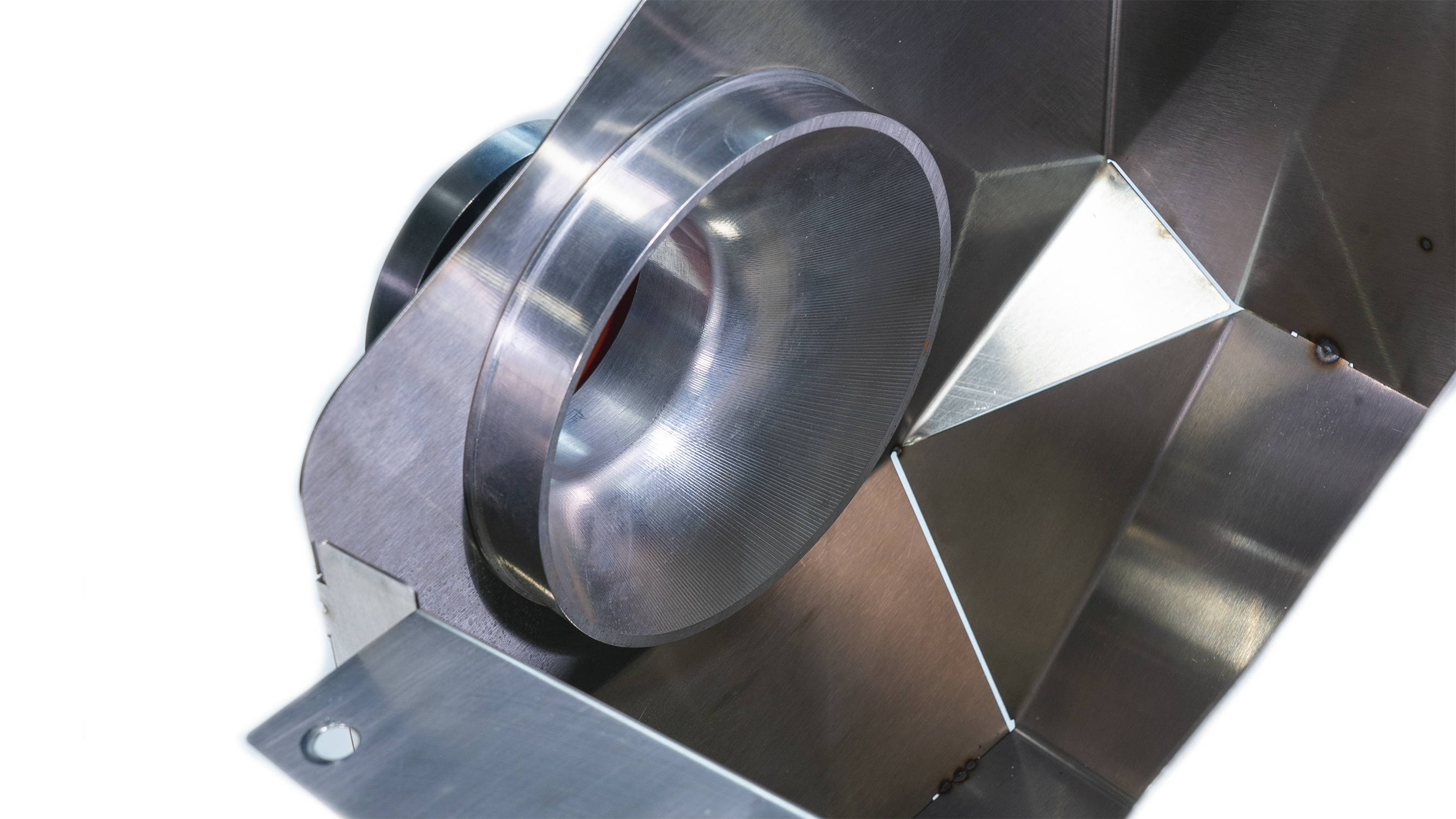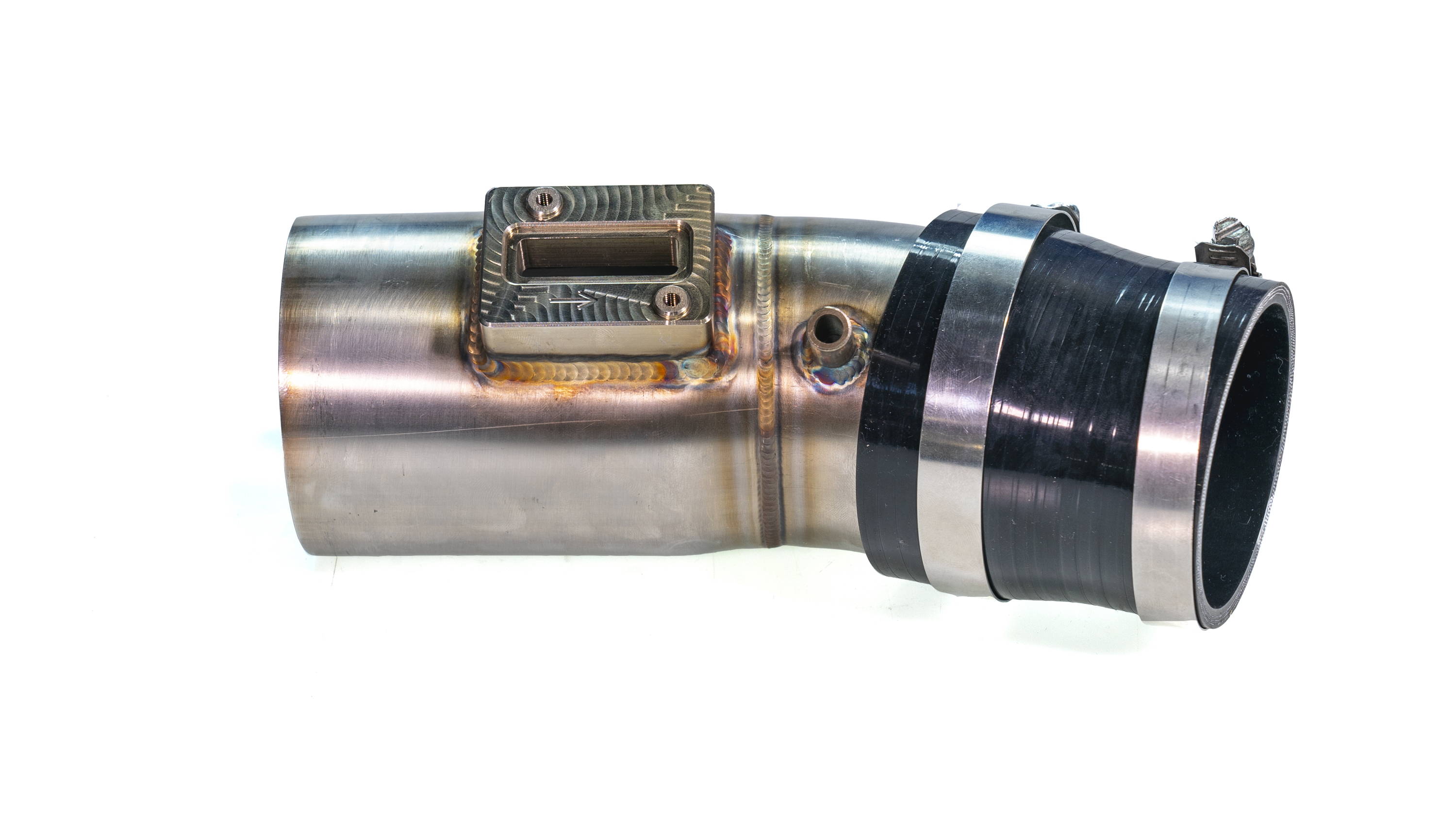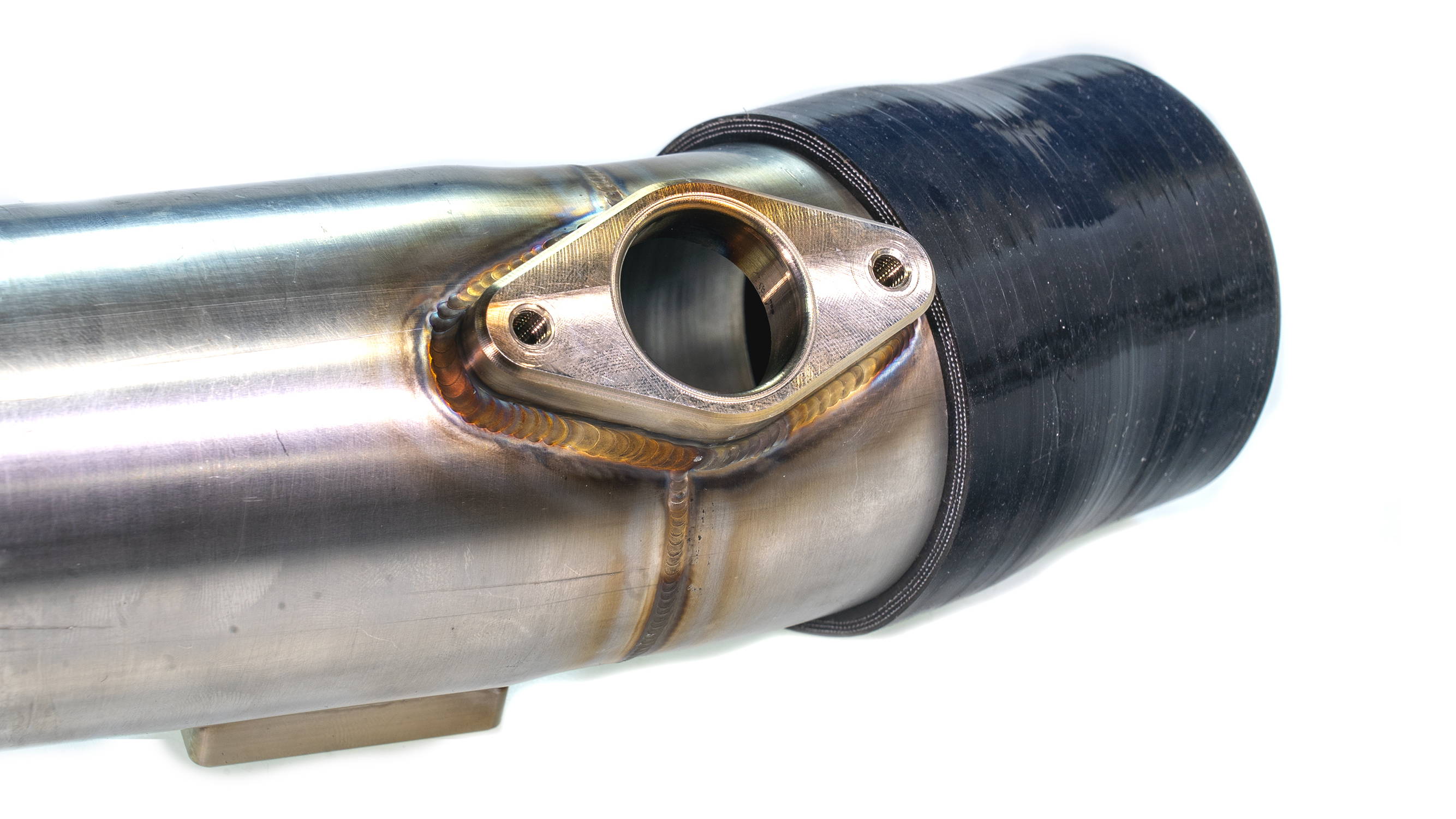 **Features**
-Custom Billet Aluminum Velocity Stack
-Large High Flow K&N Filter
-All 304 Stainless Construction
-Large Semi Sealed Airbox
-Direct bolt-in design
**Benefits**
-Maintains low IAT temperatures
-Removes factory sound dampening from the intake tract
-Largest filter used to fill the high volume intake box removes factory restrictions
-Custom Velocity stack creates a smooth laminar flow into the turbo inlet, increasing efficiency and reducing turbo lag
**Applications**
-2017+ FK8 Honda Civic Type R
**What's in the Box?**
1x MAP Intake Box w/rubber molding
1x MAP Intake Tube
1x MAP FK8 Velocity Stack
1x K&N Filter
1x Tube to Turbo Inlet Coupler
1x Velocity Stack to Intake Tube Coupler
1x Coolant Hose
"These intake sounds tho...."