10th Gen Civic MAPerformance Turbo Kit
FREE SHIPPING ON ALL DOMESTIC ORDERS $199+
10th Gen Civic 1.5t MAPerformance Turbo Kit
Posted by Charlie Mayne, 15 Sept 2020
10th Gen Civic 1.5t MAPerformance Turbo Kit
The 1.5t 10th Generation of the Honda Civic is a great performer. With just some small alterations and a capable tune, you can expect a lot of smiles while behind the wheel of your favorite new Civic. If you're anything like us, you can never have enough of a good thing and as far as we are concerned, if more power is good, then a lot more power is that much better. As a result, more power is exactly what you can expect from our brand new MAP Turbo Kit, available for the 1.5t Civic and Civic Si.
Based on our experience racing this is a refined version of the turbo kit that has propelled our car to over 500whp and an 11.07 Quarter mile pass (At the time we wrote this at least) on the stock engine. This is one of the most complete kits available on the market, from the in house designed and built Billet Stainless steel manifold, to the intercooler piping and line assemblies this kit has everything you need to install and get your car going other than a tune.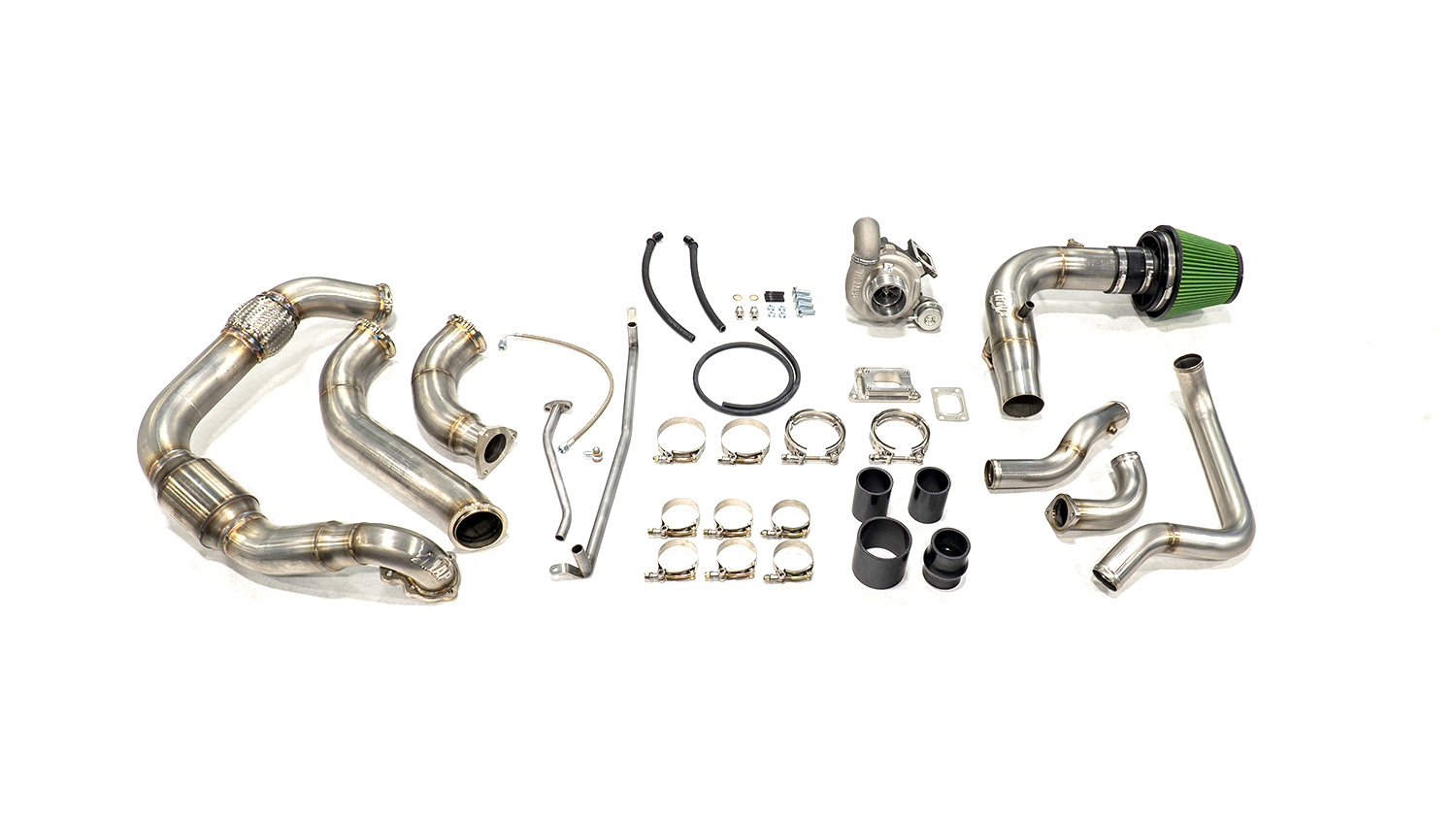 ---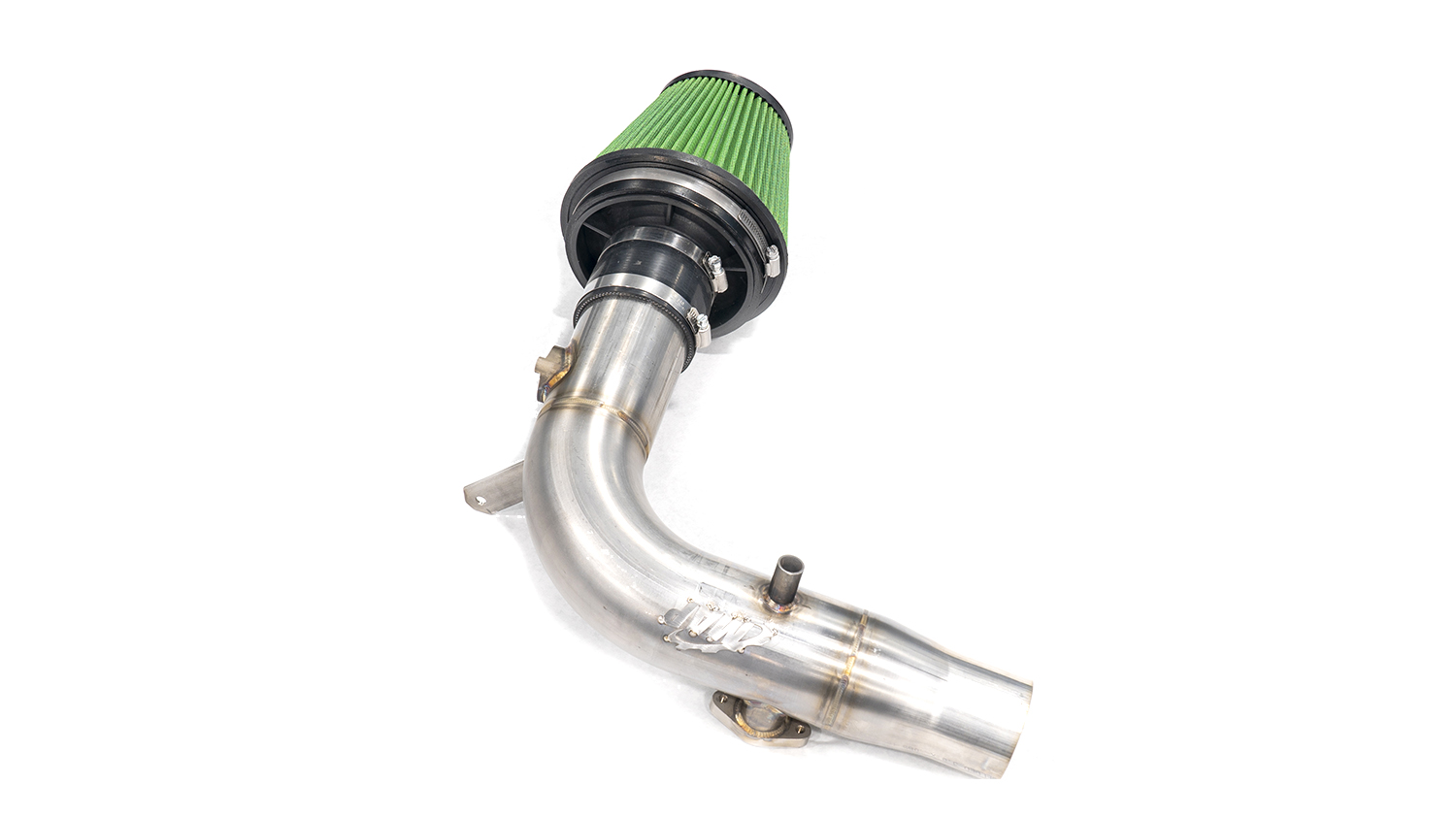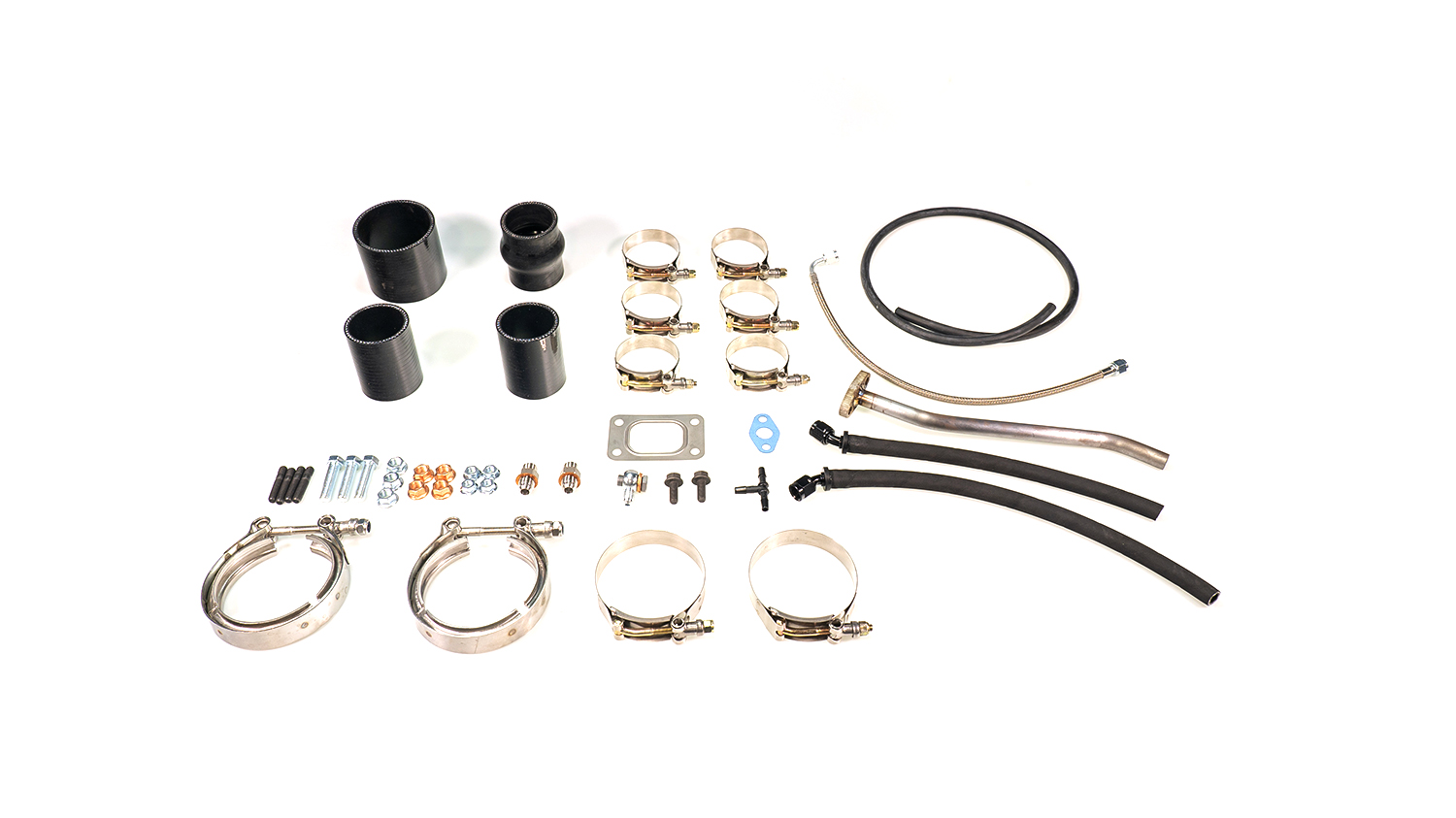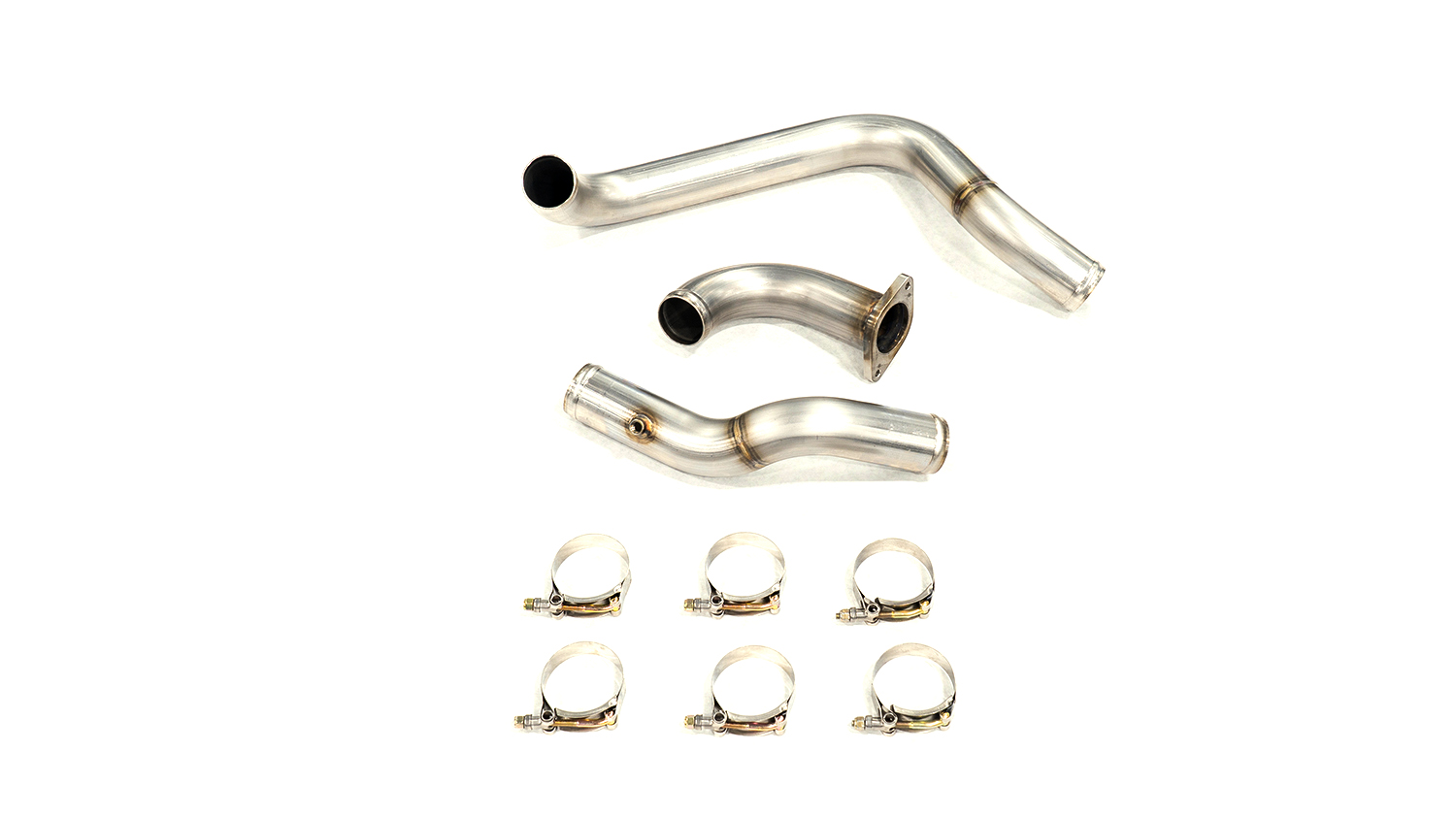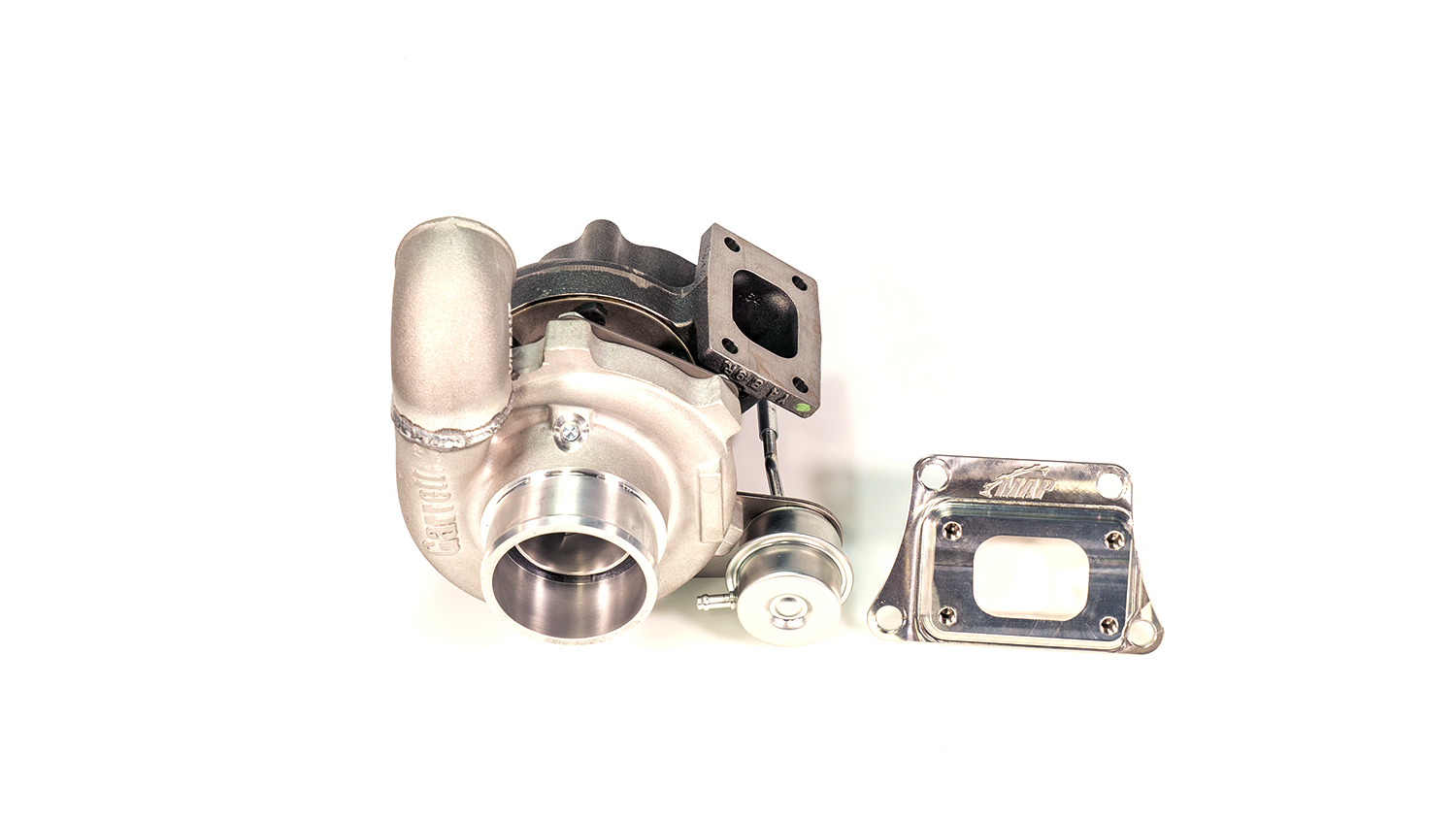 **Features**
-Stainless Steel CNC Manifold that will stay looking great for years to come!
-Multiple turbo options to best fit your needs
-Comprehensive and well thought out, a turbo kit that will grow with you and your car!
**Benefits**
-Easy to install and work on
-Long lasting quality and finish due to 304 Stainless steel being used throughout the assembly!
-USA Made Quality
-Top notch customer support
**Applications**
2017+ Honda Civic Si
2016+ Honda Civic 1.5T
**What's in the Box?**
1x Garrett Turbo assembled with Wastegate and Bracket
1x Downpipe Front section
1x Downpipe Rear section (Depends on option chosen)
1x Intake w/ Filter assembly
1x Turbo Manifold
1x Turbo Manifold Hardware Kit
1x T25 Inlet gasket
1x Honda Turbo to Head Gasket
1x Oil Feed Line kit with Banjo Restrictor
1x Oil feed adapter to Block
1x Oil Drain tube assembly w/ hardware and gasket
1x Upper charge pipe (Hot Side)
1x Lower charge pipe (Hot Side)
1x Middle charge pipe (Hot Side)
1x Cold Side pipe Kit (Options depending)
1x BOV
1x Coolant Line Kit (2 hoses, 2 clamps)
6x 2" T-Bolt Clamps
2x 3" T-bolt Clamps
2x 2" Straight couplers
1x 2" Straight Hump couplers
1x 3" Straight coupler
2x 3" Vband clamp (1x if OEM exhaust)
5x Downpipe to Turbo Hardware bolts - M8x1.25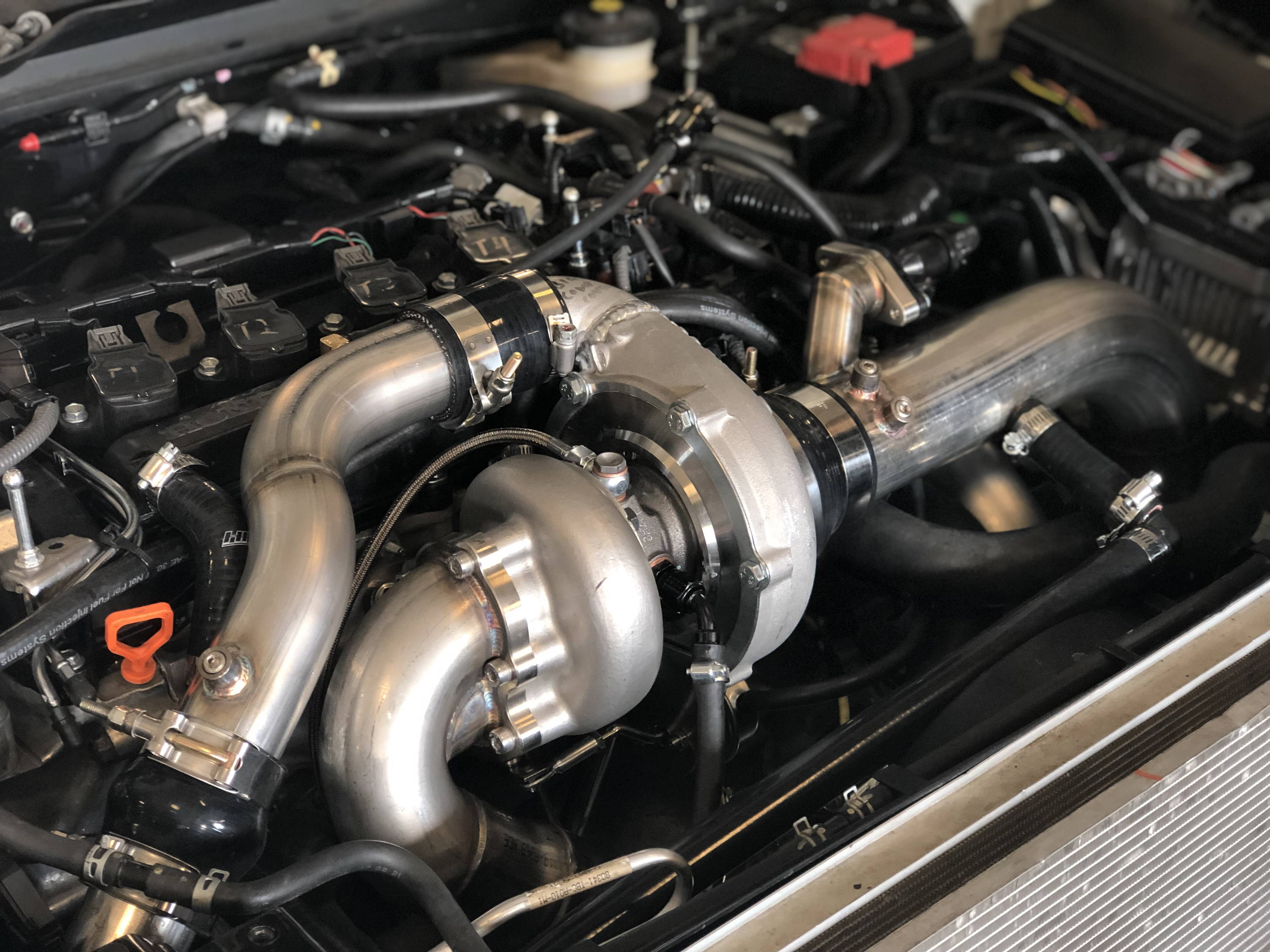 "I love that Civics come with turbos now, they just need to be better ones..."