MAPerformance Evo X Catback
FREE SHIPPING ON ALL DOMESTIC ORDERS $199+
Single or Dual Exit Exhaust For Your Evo X?
Posted by Kevin Boeselager, 1 October, 2021
MAPerformance Evo X Catback
It's been a over a decade since the Evo X's release here in the states but to this day it continues to be one of the most popular tuner platforms. In that time we've seen all sorts of trends, builds from mild to wild and everything in between but our love for the car has remained the same as the first appearance on the show room floor. Just as the changes in trends, we see opportunities to make changes to our products to better support our community.
This is the case with our MAPerformance Evo X catback, we went back to the drawing board and designed a catback that still offers all the great sound, free flowing exhaust and easy installation that you've come to love but also a choice of single or dual exit. So, no matter if you have an 08 or 15, or a mild to wild build, you'll have at great fitting, looking, and sounding exhaust to go with it!
Check out the full product description below for all the details.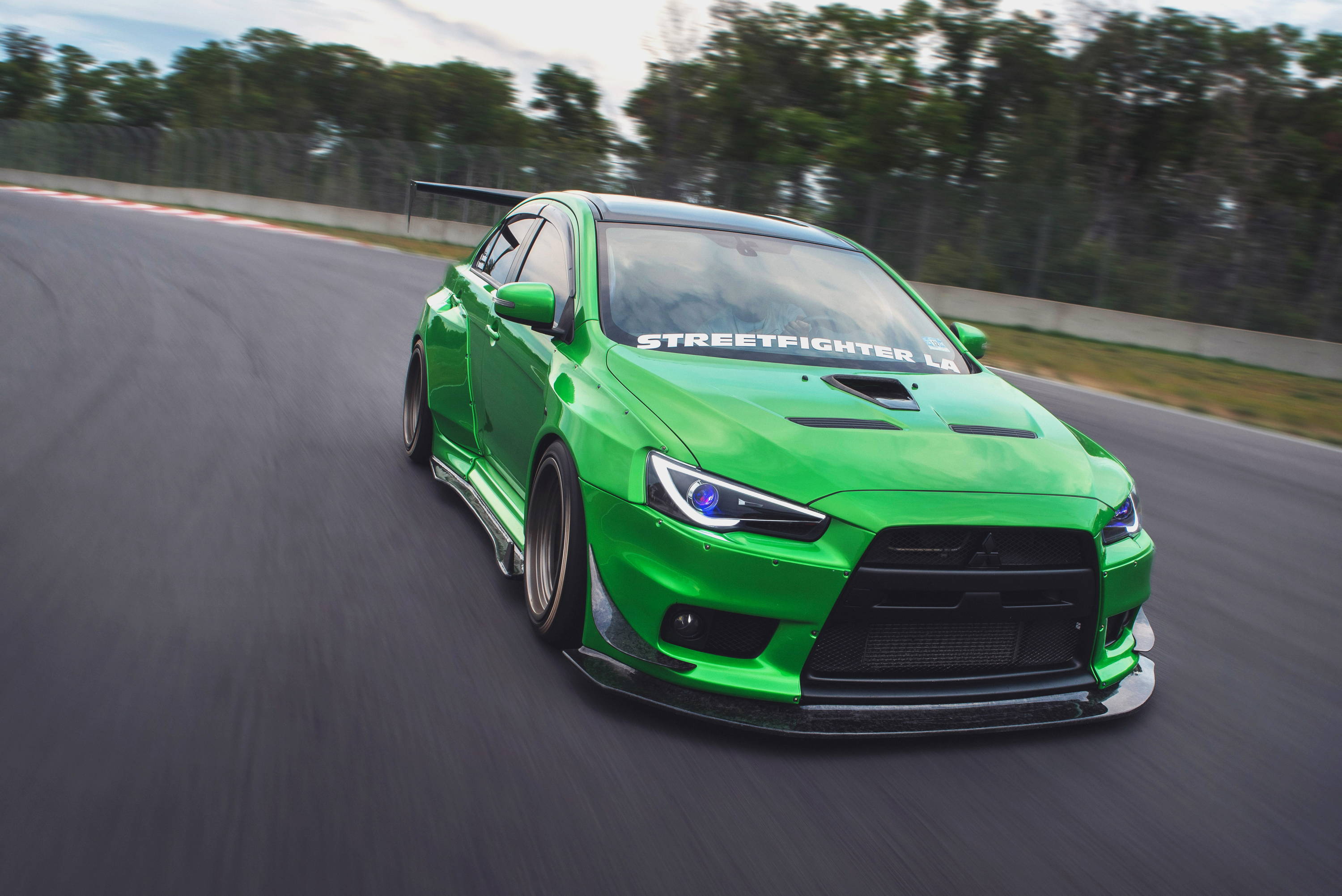 ---
Mitsubishi Evolution X Catback Exhaust by MAPerformance
We are no strangers to the ever-evolving platform that is the Mitsubishi Evolution X, so when we set out to re-design our Catback exhaust we had a few key ideas in mind on how to execute. A simplistic twin exit design that will stand the test of time, we started with our in-house bent 304 Stainless Steel Tubing that was then handcrafted into the piece you see pictured here. Expertly TIG welded and backed by our Lifetime Warranty the quality can not be beaten. We tucked it up as close to the chassis as possible, with the lowered cars in mind. We use a single polished muffler that is centered in the rear valance, keeping the simple and stylish approach we are looking for. As for sound, the perfect mix of aggressive and subtle for the consumer that drives their car every day but when the time is right the sound really comes alive.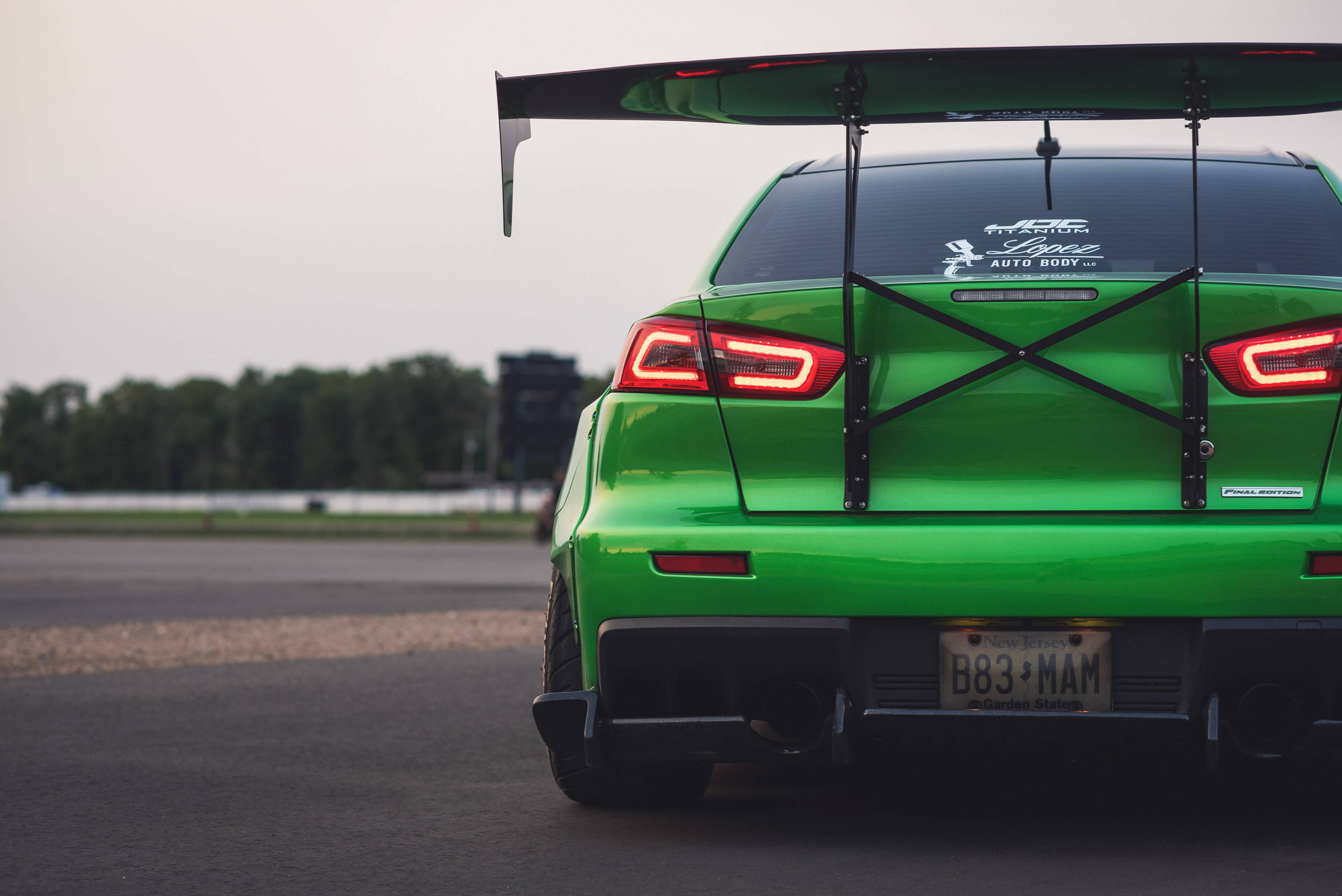 ---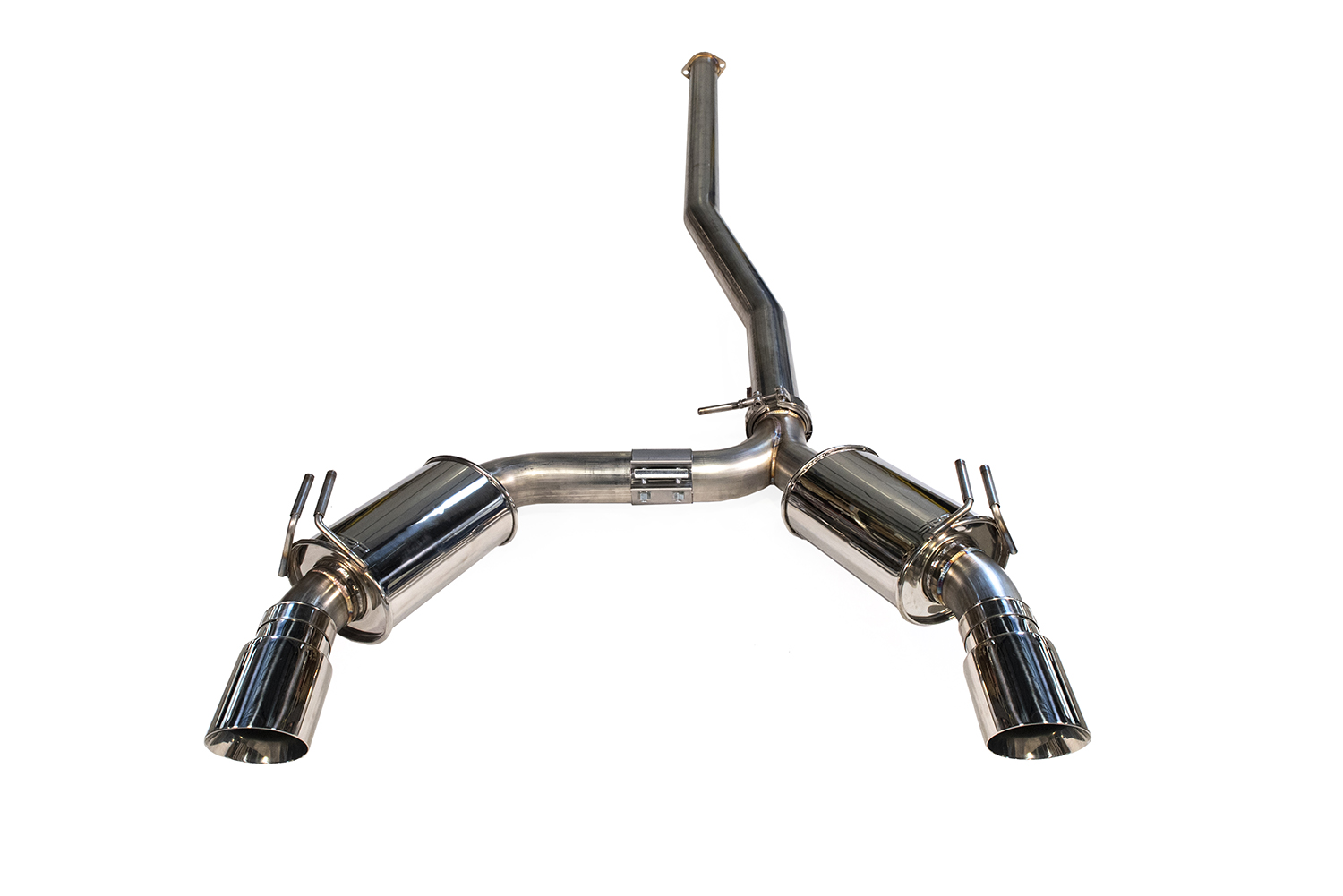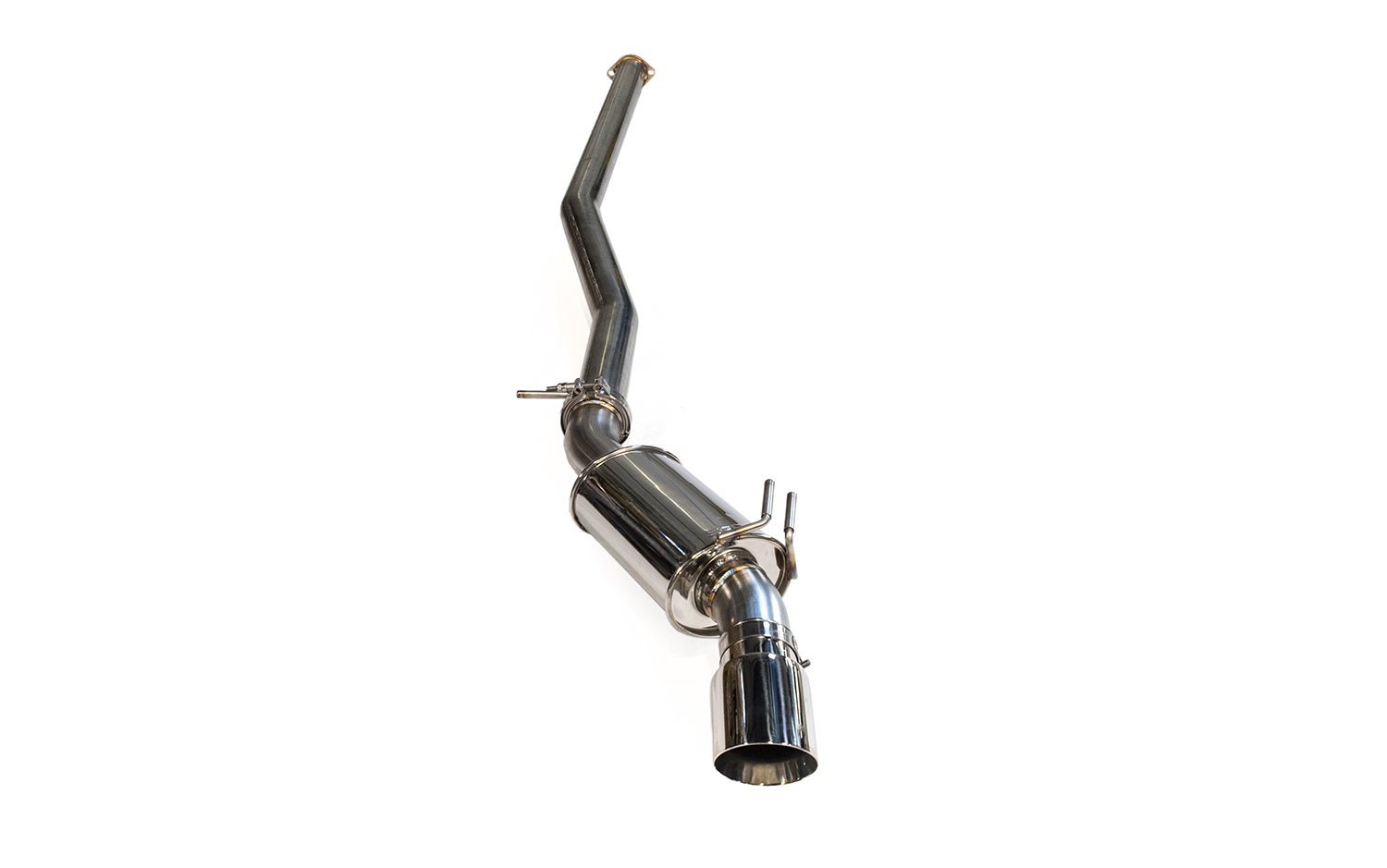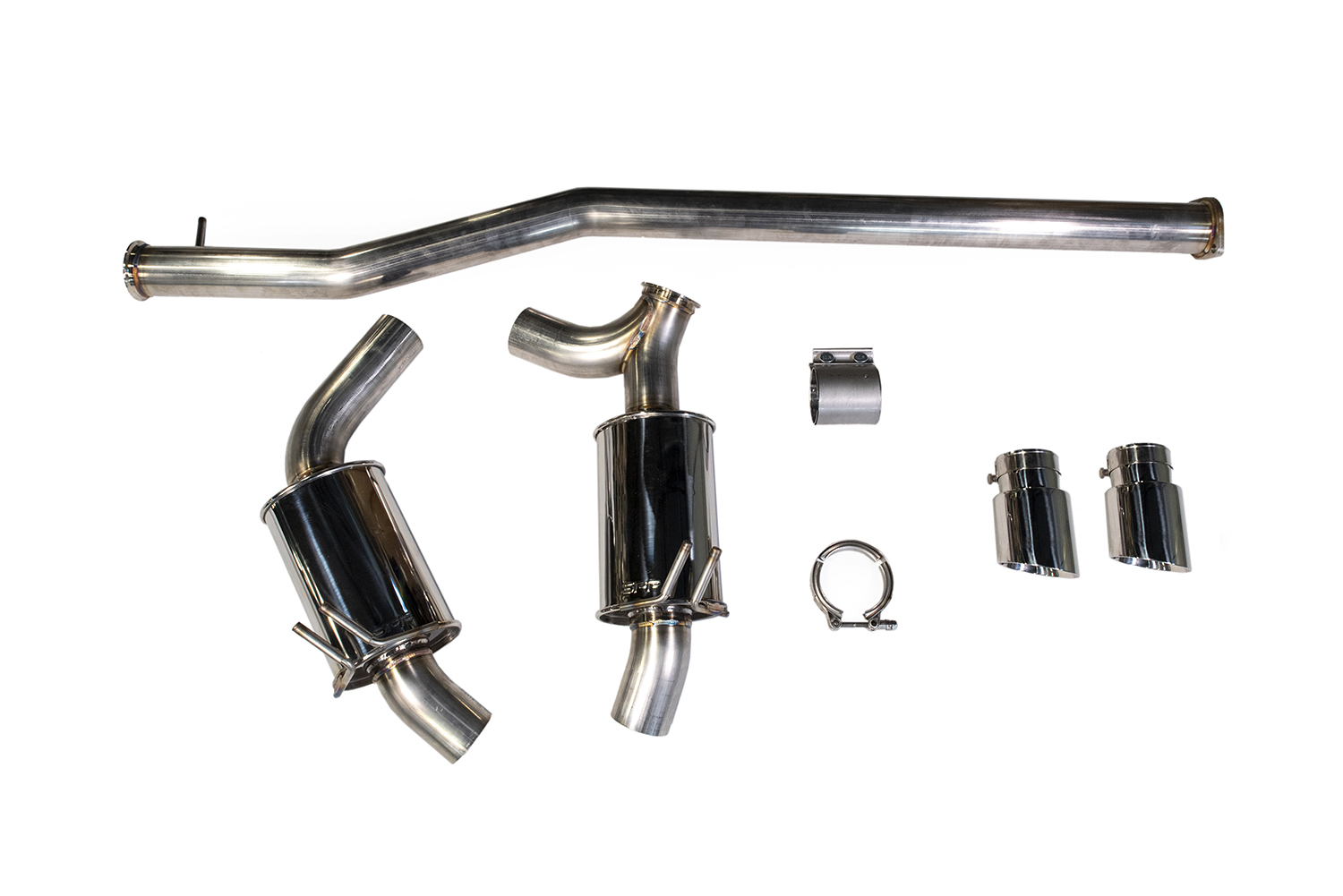 **Features**
-In House Mandrel Bent 3" 304SS TIG Welded Construction
-Twin 3.5" Tips in Polished or Burnt Blue
-Polished 304SS Mufflers
-Hand Made in the USA
-Built with ground clearance in mind for lowered cars
-Mounts in stock location
**Benefits**
-Free-flowing mandrel-bent exhaust
-User Configurable Design
-Lifetime warranty on all of our in house Tig welded products
-Includes all needed parts for installation
-Top-notch support and service from our team
**Applications**
-2008-2015 Mitsubishi Evolution X
**What's in the Box?**
1x MAP Evo X Mid Pipe
1x MAP Evo X Axle Section
2x MAP Rear Tips (Depending on options)
2x 1/2" Bolts
2x 1/2" Nuts
2x 1/2" Washers
"Choose the look that fits your build and sounds great, its like a choose your own adventure book. "