Top 5 Exhausts for 2015+ Subaru WRX / STI
TOP EXHAUSTS FOR YOUR
2015+ SUBARU WRX/STi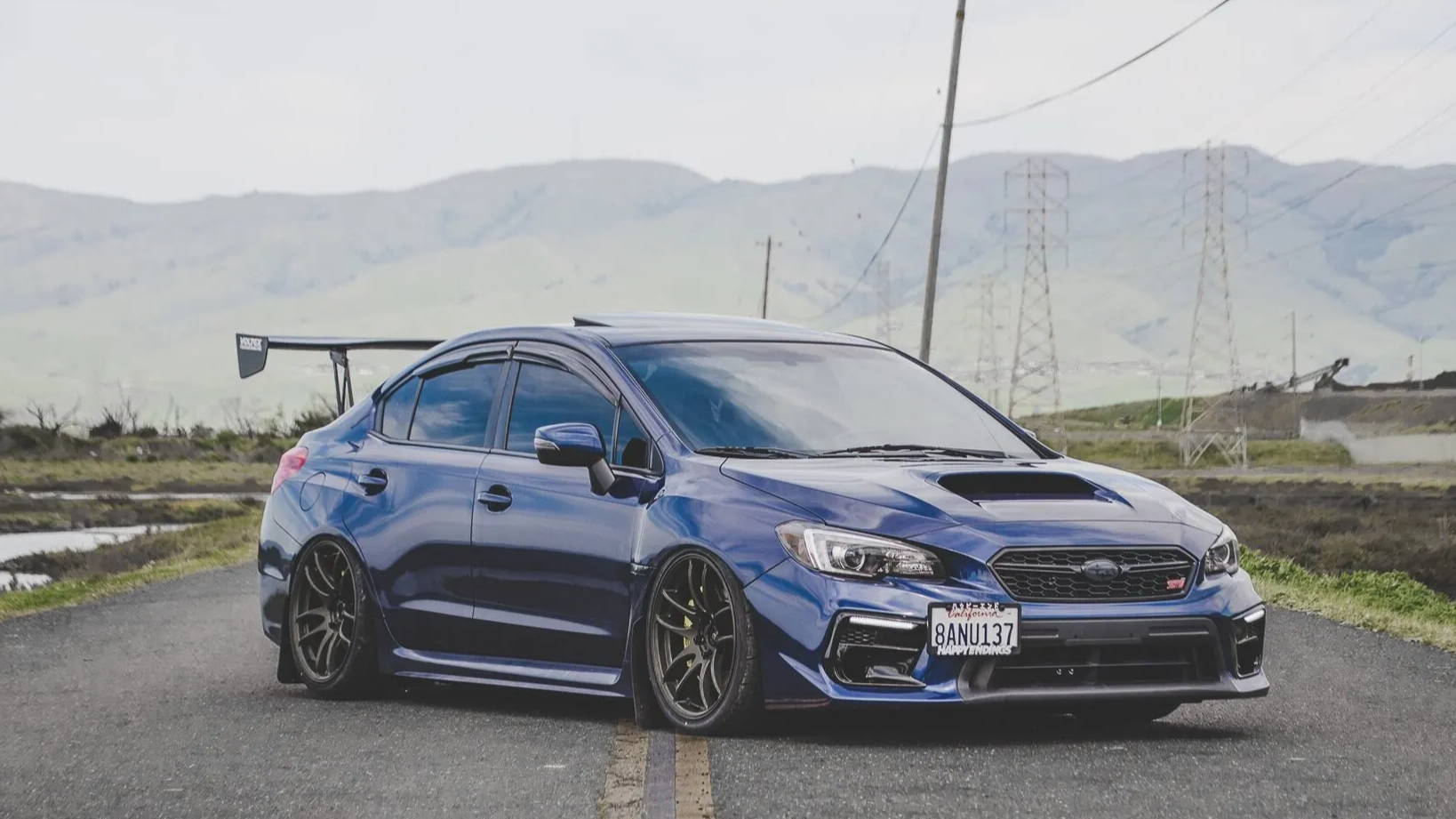 The "subie rumble" is undeniably one of the defining traits of the WRX/STi. So, while a catback exhaust may not add much HP to a relatively stock build, they certainly help to bring out a little (or a lot) of that signature rumble we've all come to love.
One thing that a lot of people may not know is that an exhaust actually works as sort of a HP multiplier. With that being said, "How much hp will this exhaust add to my car?" is one of our most commonly asked questions for ANY platform. So with this line up of exhausts, if your car is pushing close to factory HP numbers, the gains you could expect with any of these exhausts is in the 5-10hp range. However, if you're doubling the numbers from the factory, then the HP gains you could expect would be significantly more.
We're not giving you these in any specific order, but make sure you stick around till the end because they each has it's own unique traits!
1. Invidia R400 Gemini Quad Tip
Invidia's nailed the head on the hammer with this one! With the use of 304 polished stainless steel piping, mandrel bent to shape, state of the art CNC machine made flange, robot TIG welding and double wall polished stainless steel or titanium tips, to provide outstanding durability and appearance.

Coming in at a very competitive price, this exhaust is not only extremely popular, but also provides a smooth, deep tone with a few little pops. Loud enough to know it's there, but not so loud that you'll upset the neighbors.
---
2. MAPerformance Catback Exhaust
Open up that exhaust and let the ponies flow through! The MAPerformance 15-20 for the Subaru WRX / STI replaced that restrictive factory exhaust system, bringing more power, torque, and sweet sounds with it! Made from the highest quality stainless steel, it has been expertly TIG welded for supreme durability in the most harsh conditions. We feel this is the best 2015-2020 Subaru WRX / STI catback on the market, so give us a chance to prove it to you!

The high quality exhaust is not too quiet, not too loud! Sounds very mature but opens up when you wanna really get on it. Little to no drone at highway speeds.
---
High quality production, for true competition use without compromise. Only the best Titanium grade materials are used. From the special racing layout design, made as straight as possible, to the high flow silencer. We have poured our knowledge into it all. When you see our EXPREME Ti system, you can then understand that ours is unrivaled.

This performance oriented exhaust system Super lightweight, SUPER loud! Has a unique single exit design to help you stand apart from all the dual exit/quad tip boys.
---
The ETS Cat-back exhaust for the 2015-2020 WRX and STI is a made right at their facility. This exhaust features a true 3.0 all the way through mid-pipe that connects to the rear section splitting into two 3" pipes and finished off with quad 3.5" tips. ETS uses a V-band connections on all connections (except the factory 2 bolt) for a leak proof seal (no gaskets to blow out or replace!)

High quality sound that accentuates that subie rumble while being significantly louder than stock.
---
The COBB Cat-back Exhaust for the 2015-2020 Subaru WRX/STI is a triumph in design and execution. This mandrel bent exhaust uses twin straight-through mufflers terminating in beautifully laser-etched 3.5" quad-tips to make your presence known in the way that only COBB Subaru exhausts can provide. The outstanding craftsmanship and attention to detail are evident in every aspect of this gorgeous system.
304 stainless steel is used throughout the exhaust construction. All components are meticulously TIG welded for outstanding appearance and strength. Four custom exhaust tips fill the factory bumper cut-outs perfectly, protruding just enough to show off the COBB logos etched into the top of each polished tip.


This exhaut is the most expensive exhausts in the lineup, but the build quality, looks, and performance are where this exhaust really shines. Little to no drone, and the exhaust really starts barking when you get on it.