FREE SHIPPING ON ALL DOMESTIC ORDERS $199+
The one mod EVERY Q60 needs.
Posted by Kevin Boeselager, 27 September 2021
MAPerformance Q50/60 Rear Muffler Delete
Look we've all been there, on a hot summer day and after a nice cold drink you start wondering how your car might sound if you just took off the mufflers. Next thing you know your neighbors are giving you weird looks as you use that hack saw (that you were so excited to get) to cut the mufflers off. The next morning you realize that might not have been the best idea, the car doesn't sound great and you have no exhaust tips. Lucky for you we've thought about the same thing with our Q60 rear muffler deletes.
You can keep the hacksaw tucked away as our rear muffler deletes can be installed with basic hand tools and come with everything you need out of the box. Not only are they a breeze to install but they bring out the best sounds of the 3.0t, especially on those downshifts. To match the sound we offer the choice of either polished or burnt titanium tips to complete the look. It really is the one mod that every Q60 needs!
Check out the full description below to see those sweet tips!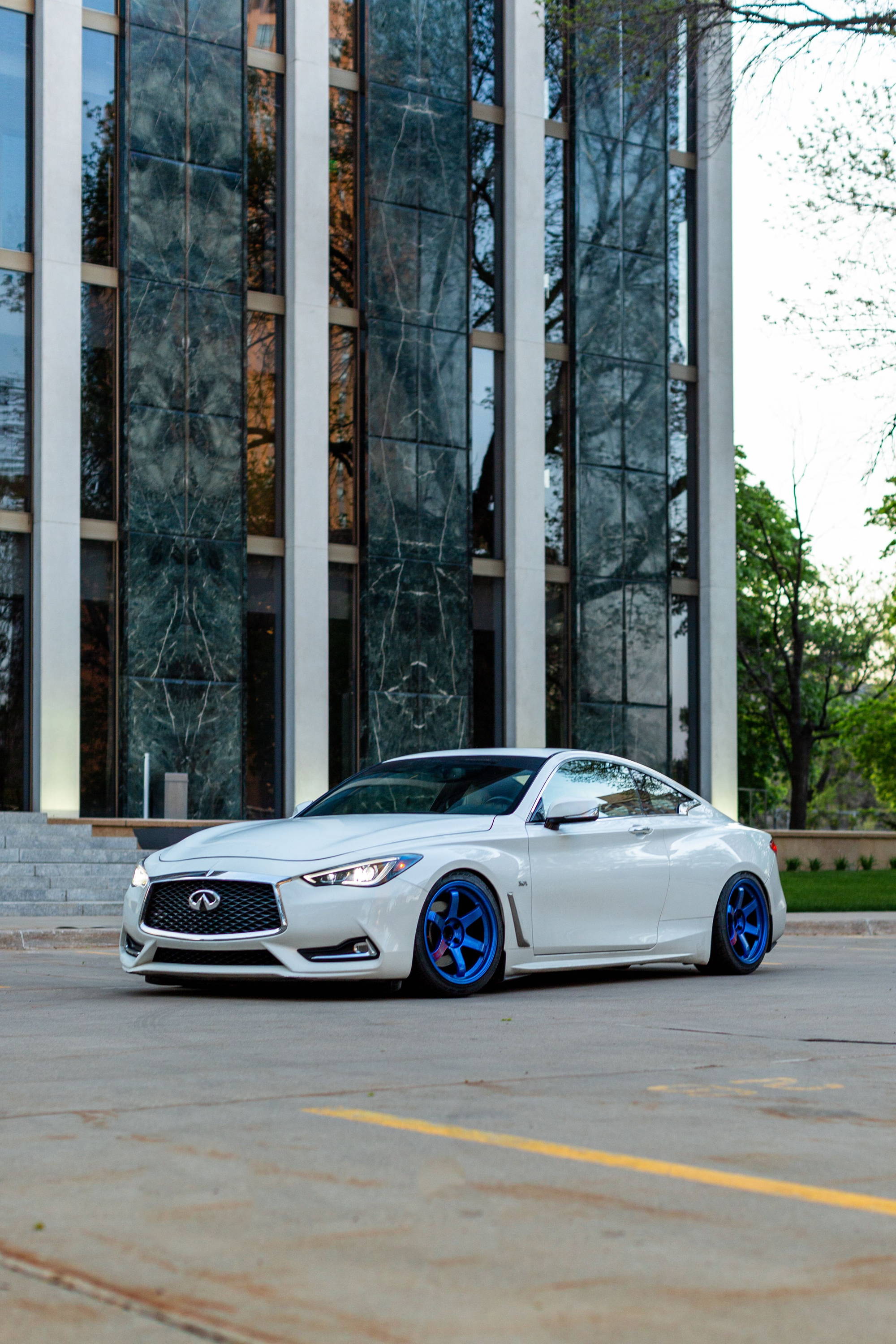 ---
Q60 Rear Muffler Delete by MAPerformance
The MAP Q60 Axle Back exhaust is designed for customers looking to get a
little more sound out of their Stock exhaust. Simply unbolt the stock mufflers, Put these straight
through axle-backs in their place and let it rip! While maintaining a sleek, stock appearing look, these
axle backs are built to last and provide a crisp exhaust note that still maintains a comfortable driving experience
All MAPerformance fabricated products are hand made in house by very skilled fabricators.
We bend our own tubing, machine our own flanges, design jigs, weld, port, and R&D right here in the USA with USA sourced raw material.
All fabricated products carry a lifetime guarantee against cracking/warping/failing.
So buy with confidence, know that you are getting the best product on the market for your vehicle!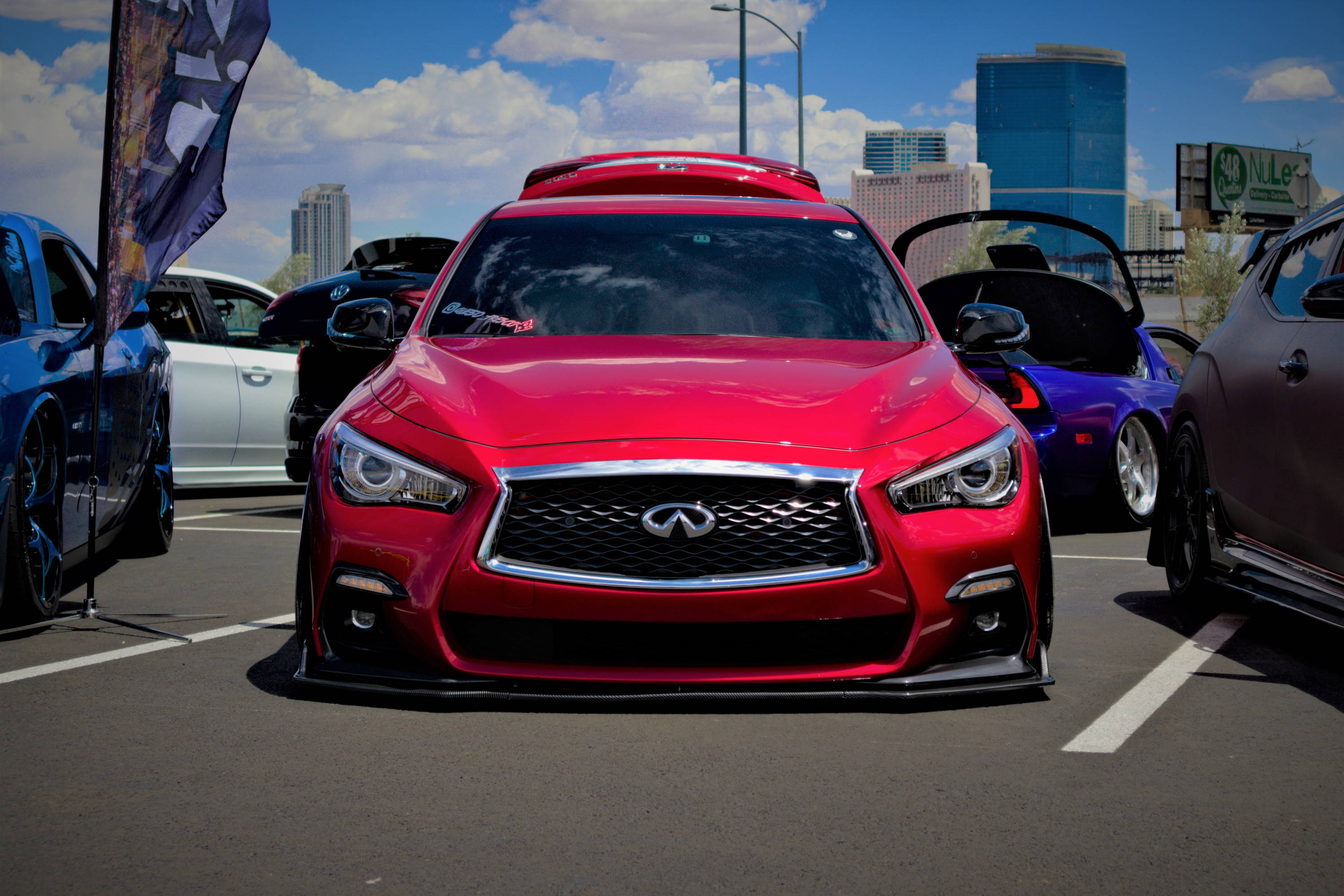 ---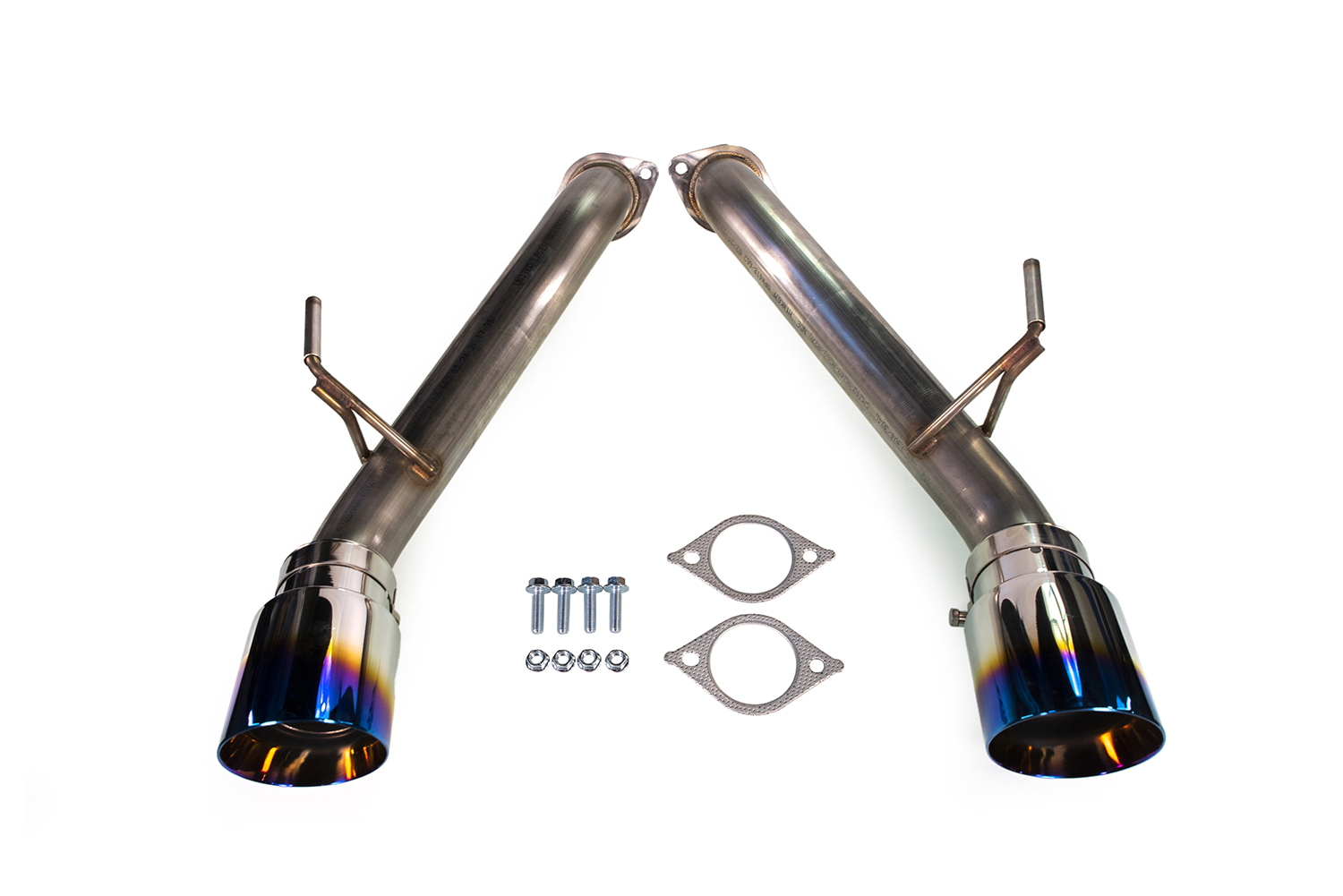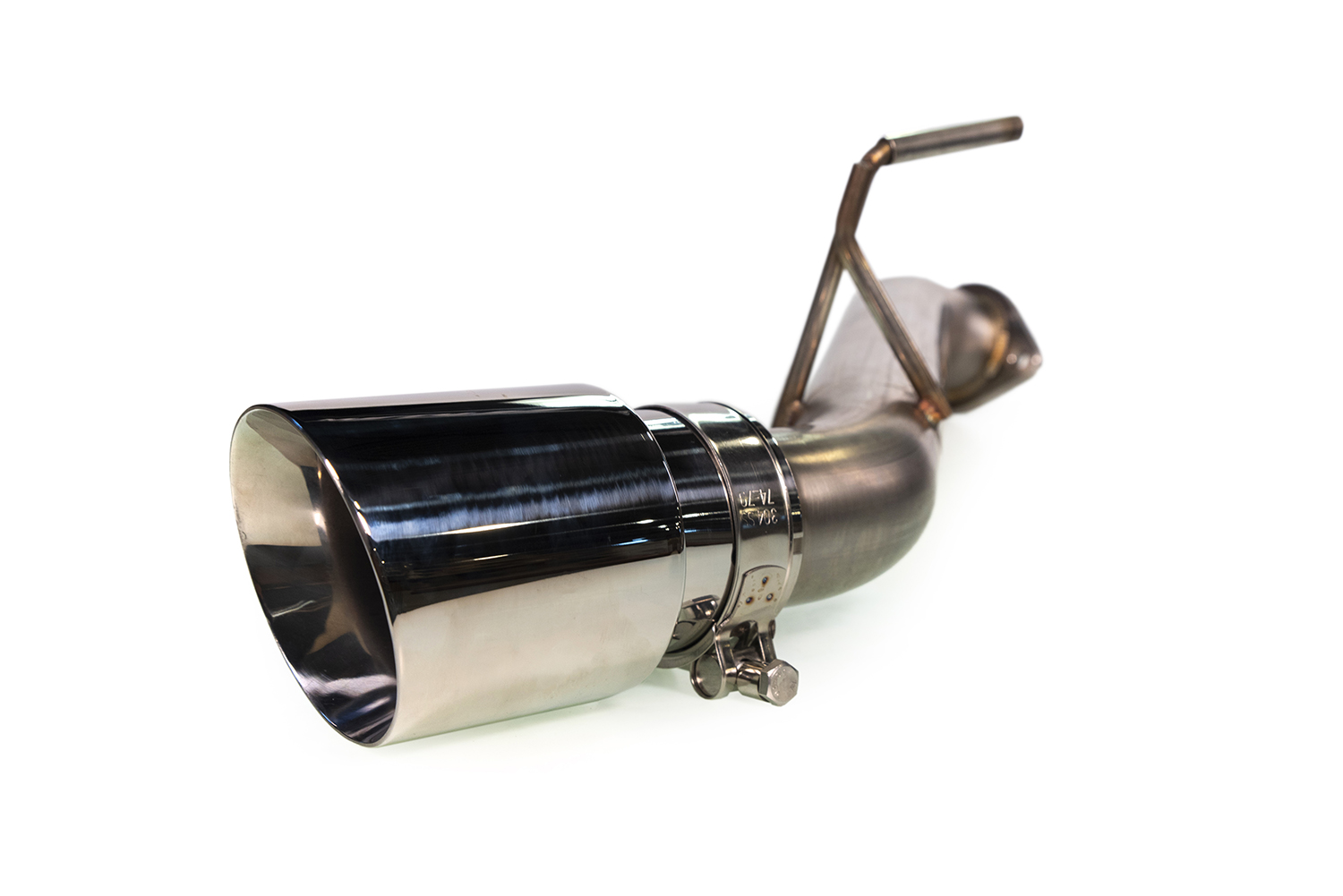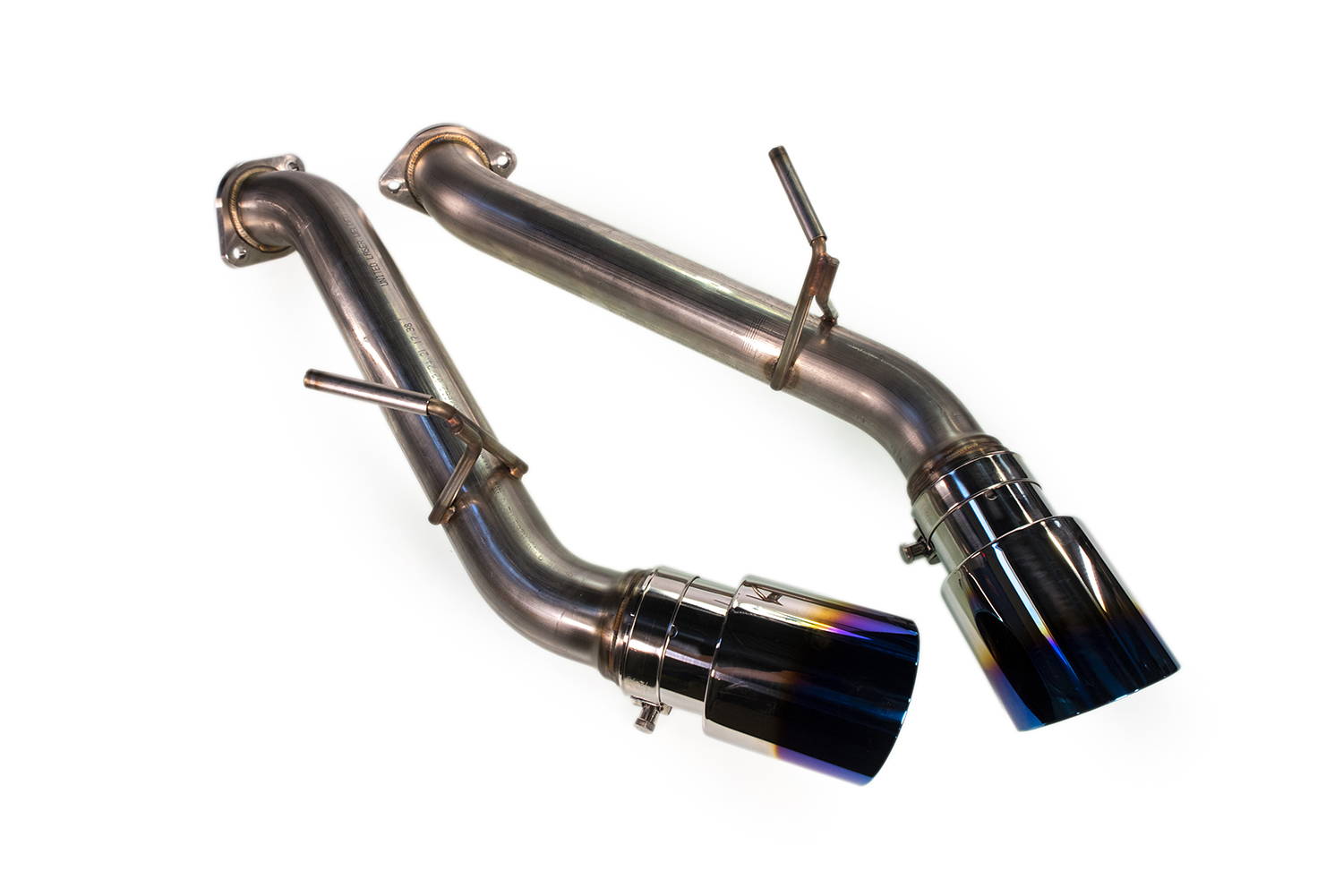 **Features**
- 16 gauge T304 Stainless Steel
- Hand TIG welded in our Cottage Grove, MN USA Facility
- Mandrel Bent Tubing
- 2.5" Tube Diameter
- Slant Style Tips
- Exhaust Tip Diameter: 4"
- Comes with new hardware and gaskets
**Benefits**
- Weight reduction from the factory mufflers
- Direct bolt-on to the OEM Exhaust system
- Easy installation
- Two tip color options
**Applications**
2017+ Infiniti Q60 AWD/RWD (CV37)
**What's in the Box?**
-2x Muffler Delete Pipes
-2x Axle-Back Gaskets
-2x Bolt-On Tips
-4x M10 Flange Nuts
**Warranty**
MAP Lifetime Warranty
"The perfect OEM+ sound and look."