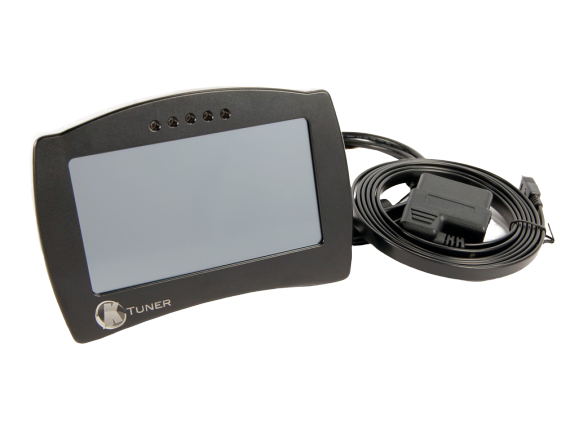 Unlock Your Engine with KTuner + MAPerformance OTS Tunes
This package includes three starter maps, 16.5PSI, 18PSI, 21PSI, and dual factory/21PSI tune switched by the ECO button. Also included are quick adjustments that give you easy levels of control for throttle response, partial throttle boost response, and turbo spool. Pick the combo of settings that's right for your testing needs! We also include a FREE Stage 1 OTS Tune for the 10th Gen Honda Civic Si!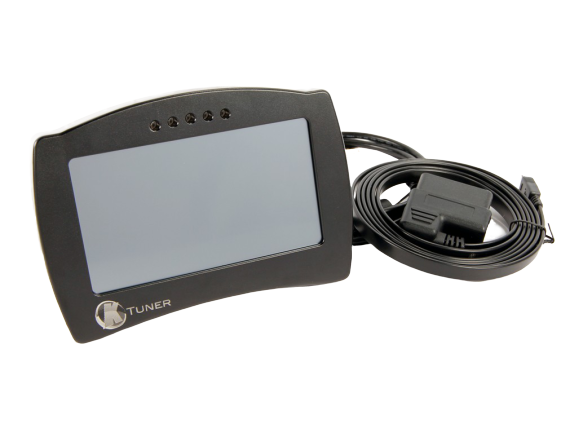 We even offer free OTS tunes and stage packages for some Honda platforms!
Flash your car's ECU whenever you want for any needs.
Load off the shelf (OTS) tunes from anyone, anywhere.
Monitor your engines health with custom gauge displays.
Unlock your cars potential.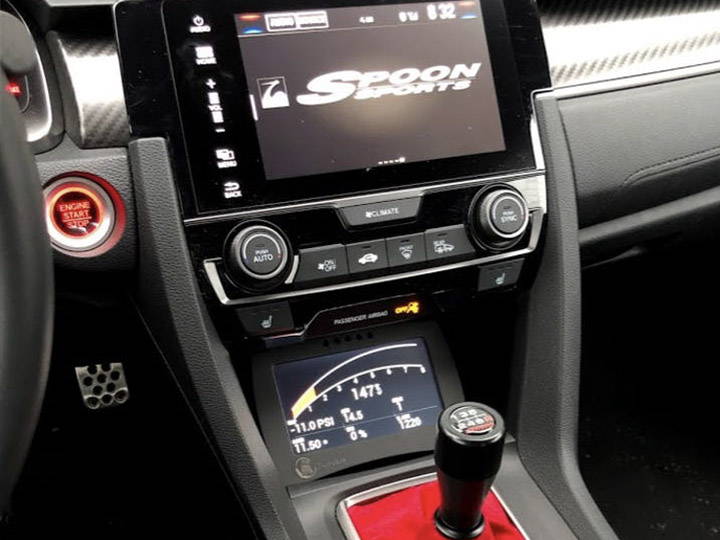 Increasing the power your Honda makes has never been easier than with the KTuner V2. It's no secret that tuning your Honda engine can unlock the power band and yield higher output. Your KTuner V2 will come with preloaded tunes for your stock Honda and increase the power.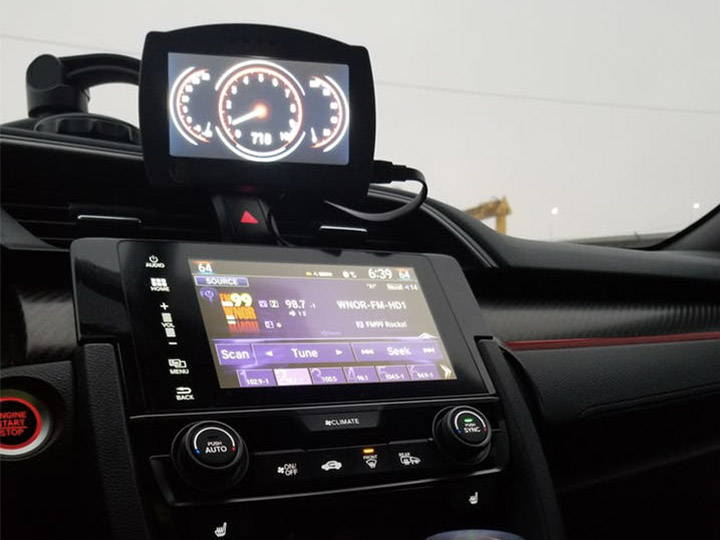 Know with absolute certainty that your engine is running properly. Never play the "why is my engine making this sound" game again! With your new KTuner V2 you'll be able to monitor engine health, check codes, and more!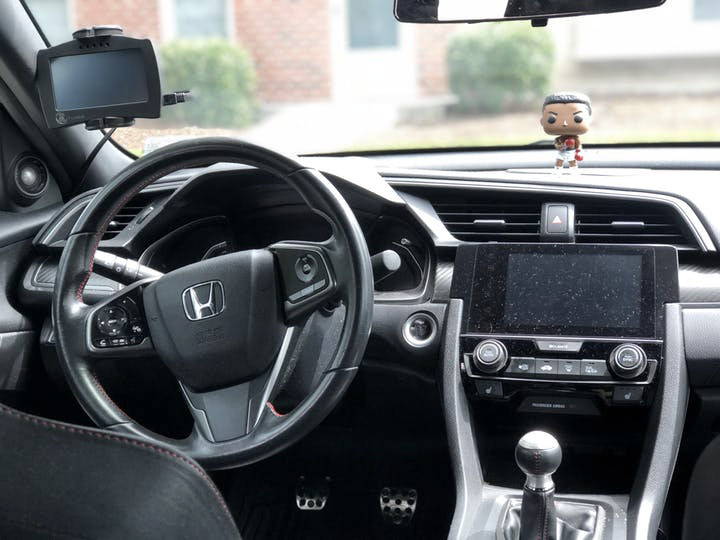 The KTuner V2 is truly as "plug and play" as it gets when it comes to engine tuning. Simply unbox, update, and install. It's as easy as that. Plus, if you get confused, we have all the supporting guides to walk you step-by-step through the process.
How do I use a Cobb Accessport?
Installing your Cobb Accessport is an incredibly easy task! Operating the Accessport for daily use is also very intuitive. We've gone ahead and put together a guide below that helps answer every common question we get about using a Cobb Accessport, and the guide on installation as well!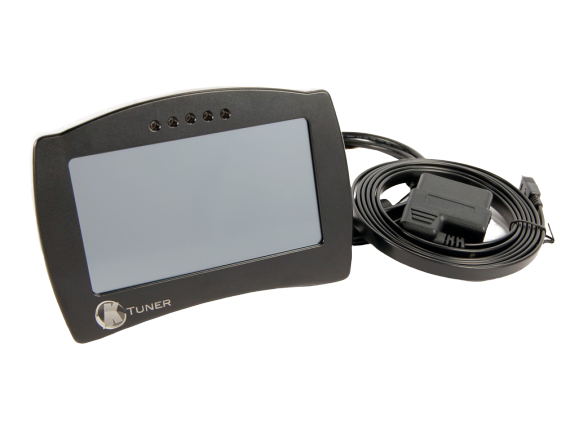 How do I get a FREE MAPerformance tune?
Our MAPerformance Stage 1 tunes are built to increase the performance of a bone stock cars. Our tune has been known to get the most out of the stock set up, and make the car as aggressive as possible! Currently we have our Stage 1 OTS Tune for the 10th Gen Honda Civic Si available, and we can't forget to mention that when you purchase your KTuner V2 Touch from us, we can send you the Stage 1 tune for the 10th Gen Honda Civic Si for FREE!
Also, when you upgrade other parts for your 10th Gen Honda Civic Si, such as your downpipe or intake, we support your build with our other Stage 1+ or Stage 2 OTS tunes for FREE!
What are people saying about
their KTuner V2 Touch?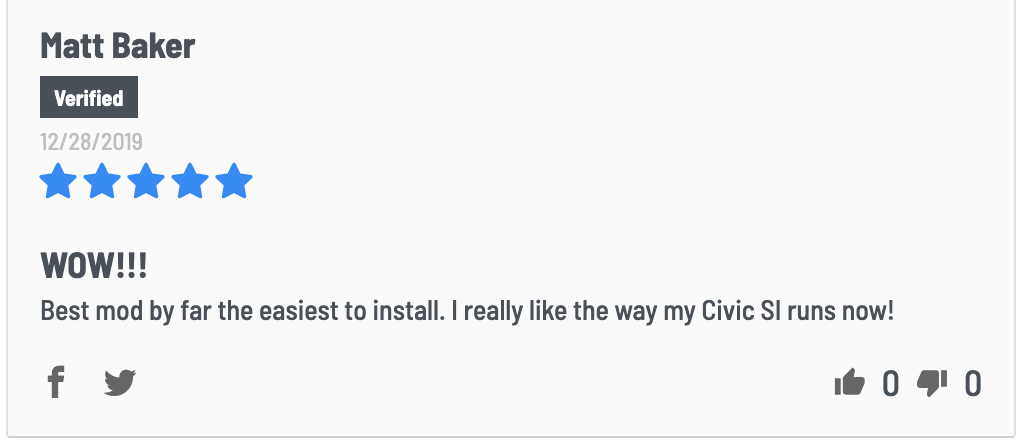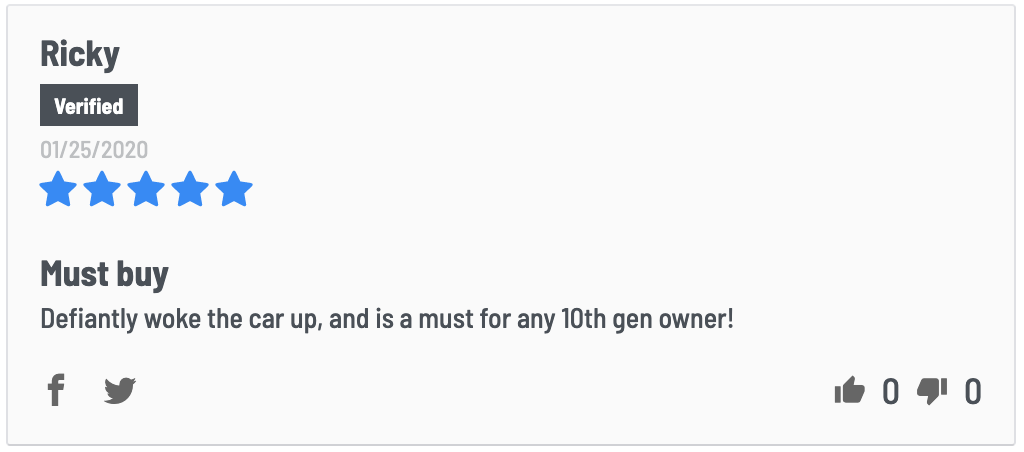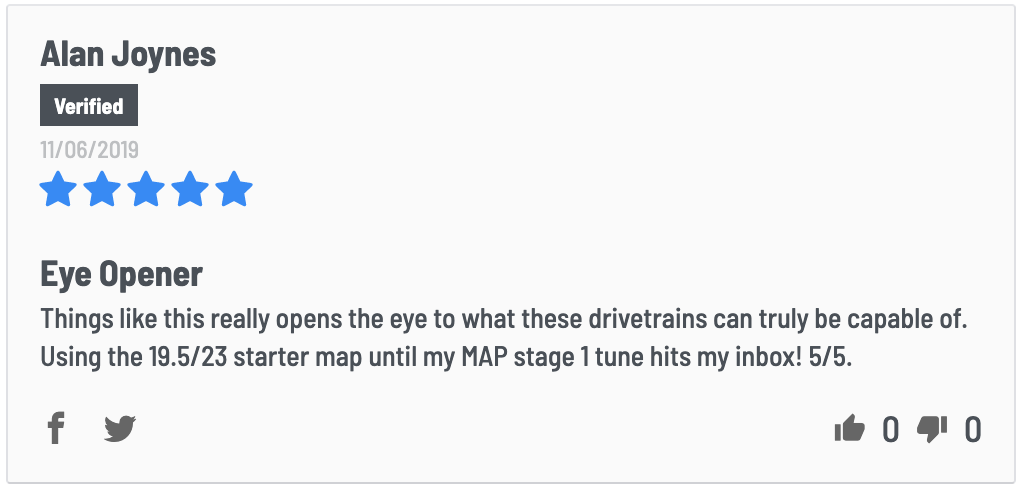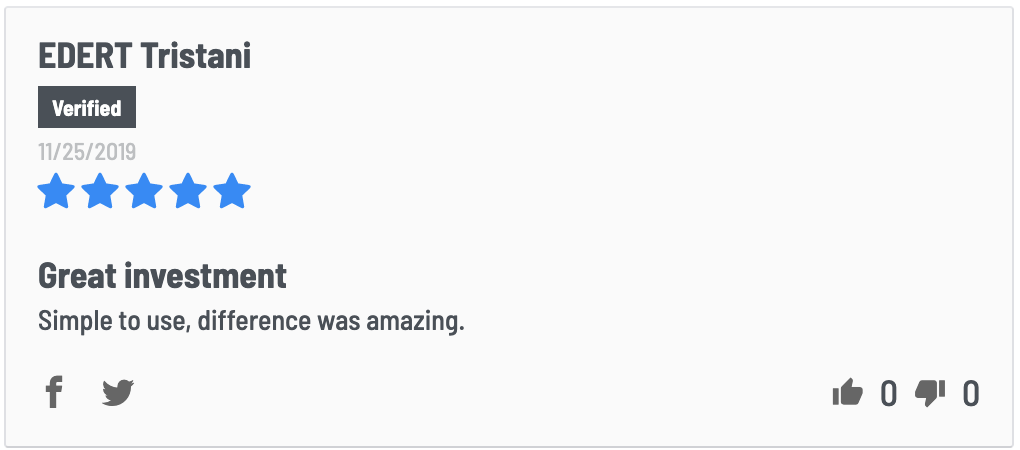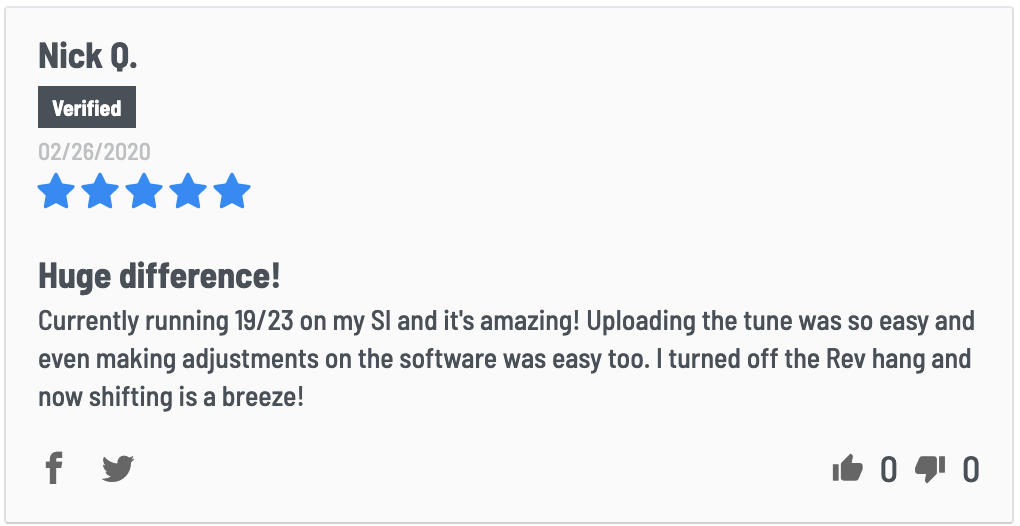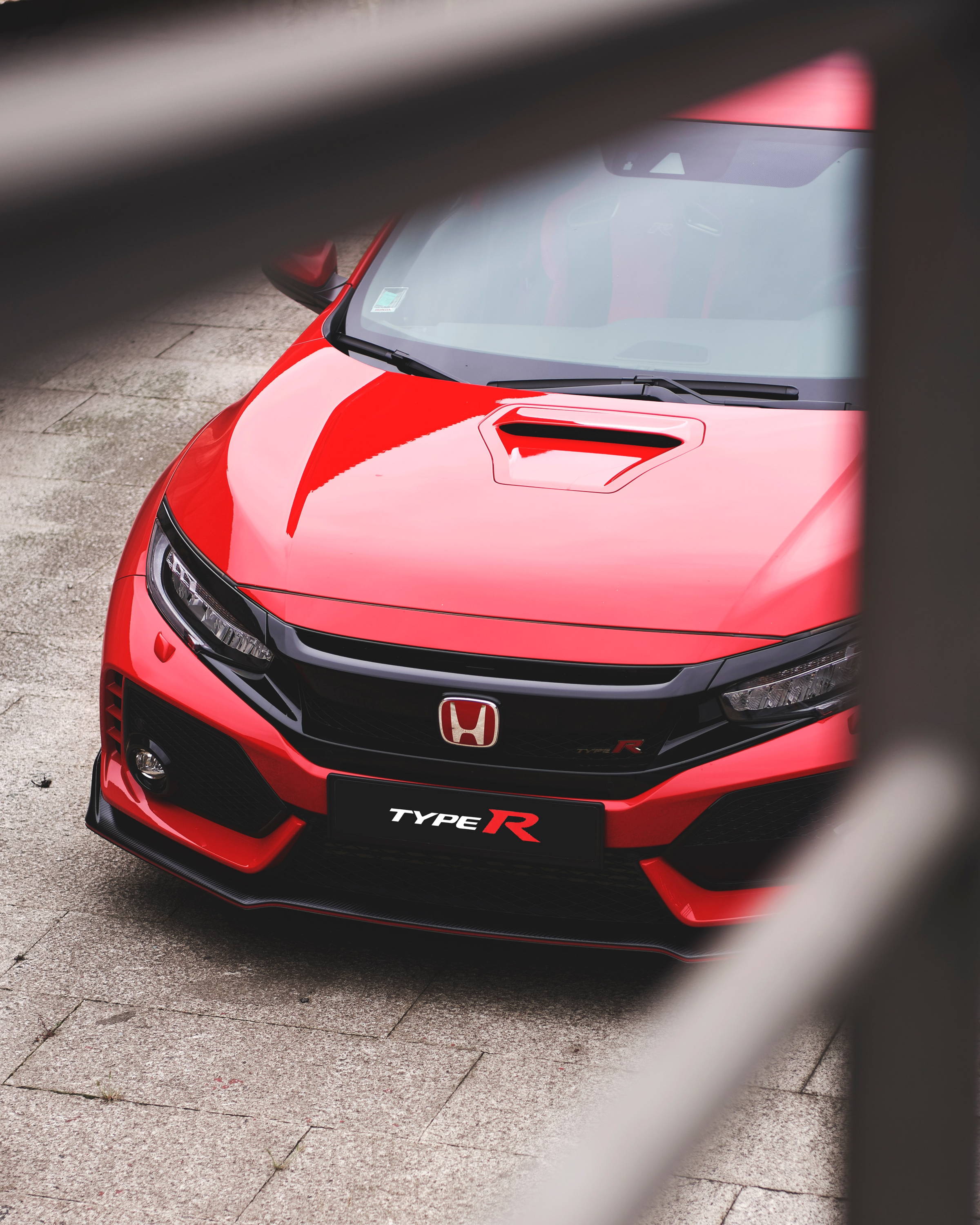 Top 3 Reasons Why a KTuner V2 Touch Should
Be The First Mod For Your Honda

Modifying cars and Hondas go together like peanut butter and jelly. However, upgrading the HP output of your engine without also changing your vehicle's tune is a recipe for disaster. Enter the KTuner V2 Touch. A device that allows you access to modifying your vehicle's tune, among many other things. Here are the top 3 reasons why a KTuner V2 Touch should be the first mod for your Honda/Acura.
  Monitor ECU Readouts
We know there's a huge list of mods you want and maybe you even know which payday you'll be able to afford them! The further you modify your Honda/Acura's engine the more tuning will be required to keep it running optimally. For example: adding an aftermarket intake will allow for more air, but without adding more fuel you will run lean and could possibly do irreversible damage to your engine! With a KTuner V2 Touch you'll be able to monitor your AFR's and keep your car running smoothly.
  OTS Tunes/E Tunes
Off The Shelf (OTS) Tunes are great for helping to keep your car running properly as you modify your car with various bolt-ons. With the aid of a KTuner V2 Touch, you'll be able to utilize OTS Tunes and reflash your ECU every time you add new parts. Keep in mind that "not all parts are created equal!" A Cold Air Intake from one manufacturer will perform differently than a Cold Air Intake from another manufacturer. So if you use an OTS Tune that was built for a 10th Gen Civic Si with an MAPerformance Intake but you have an AEM Intake the tune won't work. It will also allow you to utilize any kind of E Tunes available to you!
  Instant HP Gains
Piggy-backing off of number 2: You can leave your car 100% stock and reflash your ECU for increased HP output by optimizing the way your engine performs! We even have our MAPerformance Stage 1 Tune for the 10th Gen Civic Si that we include for FREE with the purchase of your KTuner V2 Touch. This tune is designed to be ran on a 100% stock 10th Gen Civic Si. With this tune on 93 Octane gas and in Sport mode, you would be making 218hp and 256tq. Both of these are HUGE jumps from stock numbers especially considering it doesn't require any additional parts - stay stock.... ish!
And those are our top 3 reasons! In addition to that, without adding a KTuner or similar device of some kind, you can only modify your engine's performance so much. This is why starting out with a tuning device will help you see better results from other mods going forward as you'll be able to utilize tunes for your engine with the addition of that part.
The KTunerFlash V2 Touch Unit is the new All-In-One solution from KTuner. The KTunerFlash V2 Touch covers all KTunerFlash applications and is not vehicle specific! The KTunerFlash V2 Touch features a 5″ touchscreen display that can show essential sensor data in real-time as a digital dash display.
How do I lock my KTuner to ECU?
When you connect a locked unit to the KTuner software it will ask you to add the unit to the system. You must be on the internet to register the unit and also lock the unit to the ECU. Once you've registered the KTuner unit it will then prompt you in the software to lock to the ECU.
Does KTuner work with Mac?
You'd currently have to use a Windows computer to use the KTuner software. However, you could also use Windows on Mac if necessary.
Do you need a laptop for KTuner?
You just need a windows laptop to lock the ECU to the KTuner. After that, the flashing can be done via an android phone/tablet if you store the tunes to the device.
What tunes does MAPerformance offer for through this platform?
MAPerformance offers tunes for the 10th Gen Civic Si. We actually offer our Stage one tune for the 10th Gen Civic Si for FREE when you purchase your KTuner V2 Touch from us which is designed to run on a BONE STOCK 10th Gen Civic Si. We also offer performance upgrade packages for the 10th Gen Civic Si which we also support with our MAPerformance tunes.
Does MAP offer E-tuning services?
No, MAP does not offer tuning or E-tuning services. Our OTS tune has been developed in conjunction with our hard parts and corresponding partner and affiliate hard parts.
Does the MAP Stage 1+, 2, and 2+ tune work with any other intake?
No, our stage 1+, 2, and 2+ calibrations assume that you are running full MAP hardware. It is incompatible with any other parts and we do not offer support for other intakes or downpipes applicable.
What mods can I run with the MAP Stage 1 tune?
The MAP Stage 1 tune is meant for stock vehicles only. With the exception of a cat back exhaust which does not affect the tune.
Do I need to send logs into you after I flash the vehicle?
This is not necessary as our tunes are more of an Off The Shelf tune, and does not typically require further tuning. If you do experience any driveability issues, or CEL's, please contact us.
---