Top 5 Exhausts for Your EVO X
Top 5 Exhausts for Your EVO X

Posted at 8:50 - 17th August - Tyler Mumm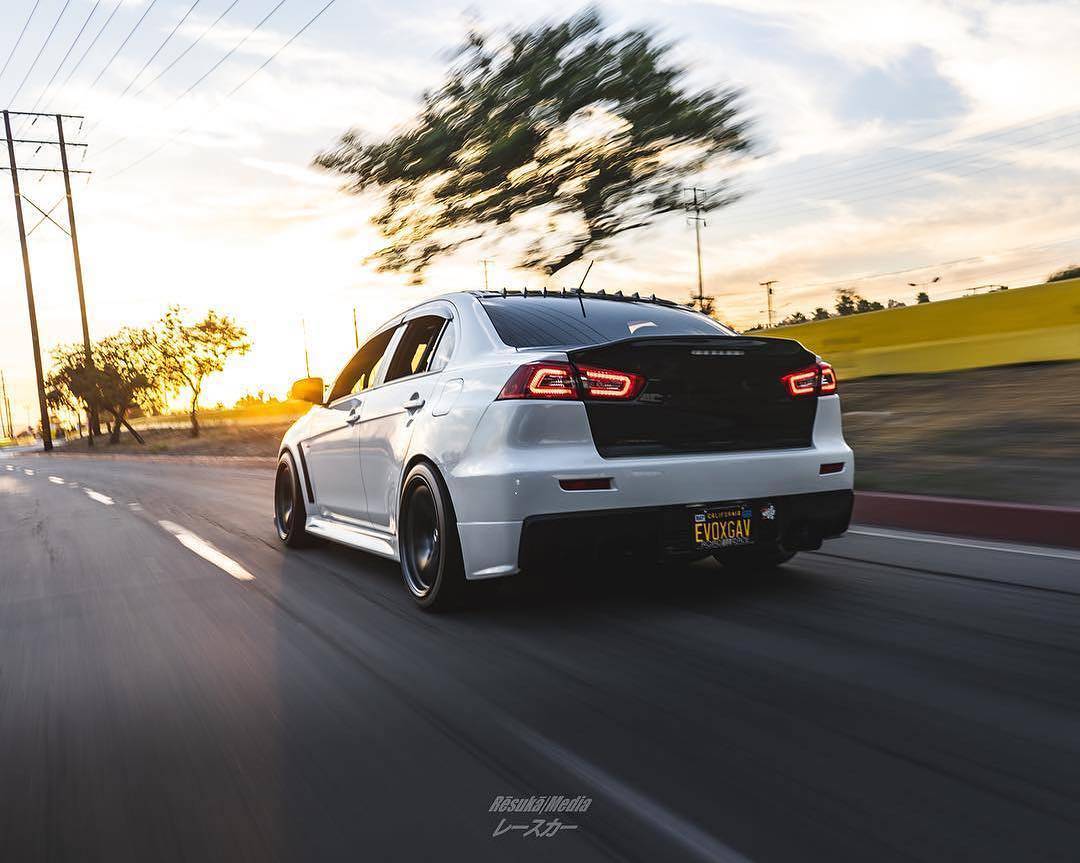 Every car enthusiast knows that the Mitsubishi Evo has a deep, rich history in the racing community.
So it's no surprise that the aftermarket support for this platform runs DEEP across every chassis they've ever produced. Their latest model, the Evo X quickly stole the hearts of all of us within the tuner community when it was released back in 2007.
Today, we're talking about the best exhausts for this legendary platform. And with every major manufacturer of aftermarket tuner car parts making something for this car, it was a long list to whittle down.
1. ETS V3 Extreme Exhaust System
I
The ETS Mitsubishi Evo X V3 Extreme Exhaust System is a direct replacement of the factory cat back exhaust system. This exhaust was designed for the true enthusiast looking for maximum performance with no mufflers or restrictions.
This is one of the loudest exhaust systems on the market. The exhaust system features a 3.0" mid pipe that tucks up tightly against the underside of the vehicle giving you more ground clearance then any other exhaust on the market. The mid pipe connects to the rear section using a 3.0" v-band connection. The v-band connection provides a leak-free seal and allows for a quick change race pipe for the drag strip!


It's a great exhaust overall! Loud enough for the passionate enthusiast, lightweight, made of quality materials. If you want yours to be REALLY loud, we recommend our MAPerformance test pipe.

---
2. MAP 3" Single Exit Exhaust System
For those seeking the best Evo X exhaust look no further than this 3" single exit exhaust kit. Made from high quality 304 Stainless Steel our Single Exit Evo X Exhaust is a rare find. Many Evolution 10 exhaust systems on the market are made from an inferior 409 Stainless and are prone to surface rust over time. Designed with performance and longevity in mind we're certain anyone in the market for an Evo X exhaust will be extremely pleased with the performance gains and exhaust sound of this system.

The high quality exhaust Features a Great sound, actually relatively aggressive! Very similar to other exhausts on the market and at a much lower price point!
---
Designed for results, not too thick or thin. For best overall power gains, weight reductions and value for money.
The racing layout has been designed with minimal bends for best exhaust gas flow for best performance gains. The conventional style flange was not used this time to help reduce weight even further. The use of the springs and clamps eliminates the need for gaskets as well. Only a racing style Titanium muffler can deliver the unique true race car exhaust sound that you are used to hearing on a high end pro race car.

This performance oriented exhaust system is Great value a for the money! You really get what you'd expect from an exhaust that was designed for results on the track!
---
4. Invidia N1 Racing Cat-Back
The ETS Cat-back exhaust for the 2015-2020 WRX and STI is a made right at their facility. This exhaust features a true 3.0 all the way through mid-pipe that connects to the rear section splitting into two 3" pipes and finished off with quad 3.5" tips. ETS uses a V-band connections on all connections (except the factory 2 bolt) for a leak proof seal (no gaskets to blow out or replace!)

High quality sound that accentuates that subie rumble while being significantly louder than stock.
---
5. HKS Hi-Power Dual Exhaust
Boosting the horsepower and torque of your Mitsubishi Evo X with a performance exhaust system comes with perks you can hear.
The HKS Hi-Power Dual Exhaust System is a cat-back system that installs easily and performs powerfully, ensuring that your engine can draw all the air it needs for high performance. The 2.9-inch piping is mandrel bent for better flow, and features stainless steel mufflers and a bung for the O2 sensor. Installation is a snap — it bolts to the existing stock exhaust hangers with no need for modifications.
While customers are telling us that they are feeling impressive power gains, they also tell us they LOVE the deep, low growling sound that this Lancer Evo X dual exhaust system makes. Moderately quiet at idle, it gives a nice roar during acceleration. Our staff of gear-heads can tell you more about how this HKS Hi Power Exhaust system can enhance your Evo X.
---