550whp EvoX owned by Hollywood X
Posted on 27 April 2011
So I have been working on parts selection and basic design on this for months weighing cost vs benefit on every part. Its been very difficult due to the fact this is such a new platform and abundance of parts that all "claim" high gains but are unproven. I know several others have been down this
road
recently and some have been severely disappointed, even to the point of parting out or selling a car off. I don't want the to be me so I scrutinize every aspect throughly before making a decision. As most of you know by trade I am a Mechanical Engineer so I look at the basics that make up good parts selection; Material - Design - Quality
I don't go for "Hype" or the fan-boy bullshit just solid parts nothing more nothing less. So with that in mind I got stuck on some choices and figured "Fuck it" and bought both. Now the stroker kit was a no brainer $2200 and came with everything I needed plus the company that puts it all together is the one that AMS trusts to make its sleeved blocks. Its the ERL 2.3L (Or 2.5L if you want for the same price) and its a bullet proof set up made with high quality materials. Like I said before compared to the others this was a no brainer. Edit; Since I am getting a lot of PM's about this long rod stroker kit I wanted to throw some info up. After speaking with the guys from
ERL Performance
they are allowing some changes and substitutions to the kit. You can customize in several different ways for a fee just have to call and chat with them. (I suggest calling direct for best price)
You can get custom piston sizes from 86mm drop in on up
You can have the compression ratio raised or lowered
These internals are good for around 600 wtq and 800 whp
You have the option of upgrading rods for a fee
You can do 2.3 or 2.5 liter on the kit your choice
Kit is all inclusive with bearing and additional bolts included
8500 rpm rev limit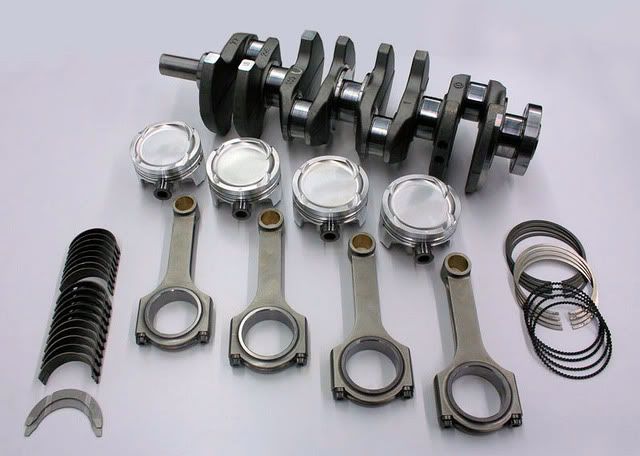 The next easy choice was the Cosworth head, I know its not for everyone but when looking at my power goals and a nice smooth power curve all the math pointed to Cossie. Yeah I can probably make higher peak numbers on others more aggressive cams but I WILL lose low end and mid range. Just like the other member on here Gump (You know the guy with the low 10 second GSR that trapped nearly 140mph) I did my research with builders whom have flowed the head and all the #'s come down to an MX1 grind and 1mm over valving for best results. I think its safe to say its the best flowing head made for this car which will come in handy for the next few parts.
So I've got my internals that will rock some serious power, and I got my head that will flow whatever I can throw into it... So what to use for throwing some serious air? Forced Performance Black 68+ lb/min stock frame sweetness that undoubtedly will have excellent transient responce just like the Red and Green demonstrate. Billet HTA construction with Anti Surge ability and enlarged 3" inlet. This thing should spool on a 2.3 like the Green does on the stock engine
Heres the Black next to one of my Greens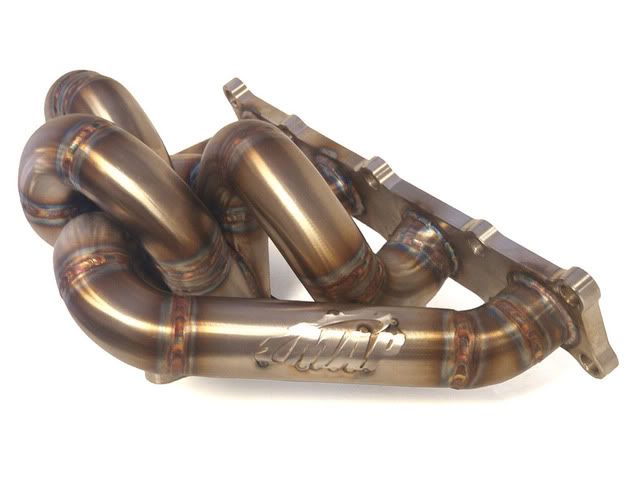 Stay Tuned for more info on this amazing build!
Please contact us for unbeatable pricing on these products, also keep in mind we will match or beat any competitors pricing on so called "package deals"!
: 1-888-MAPERFORMANCE 
: Sales@MAPerformance.com
: The MAP blog – Get the inside track!
: Check us out on Facebook
: Follow us on Twitter